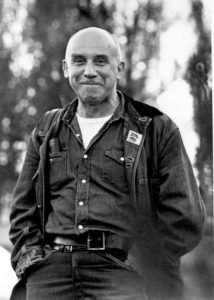 Dear MertonTalks Subscriber,
I am writing to inform you that we are planning to end support on the classic version of MertonTalks on April 1st. But don't worry: MertonTalks is now available on the Learn25 site. You can continue your subscription at the same low price of $7 a month in just a few clicks. And you'll even get one month free!
Please follow these steps if you are interested in retaining your access to your MertonTalks subscription:
Please register for an account at Learn25 (https://learn25.com/my-account) and then head over to https://www.learn25.com/about-merton-talks/ (MertonTalks.com will also forward you to the correct page). Follow the steps on the page to sign up for your trial subscription. Please note that if you've ever ordered from Learn25.com or nowyouknowmedia.com, an account for you should already exist. In that case, you may need to use the Lost Password feature to recover your account if you don't remember your password.

At the top of the checkout page, enter

Coupon Code: MertonClassic

to receive one free month of MertonTalks.

Once signed up, please email us at [email protected] with the following information asking us to update your MertonTalks subscription.
Email address attached to your classic.mertontalks.com account.
Email address attached to your Learn25 account (if different from above).
The last talk you received on your classic.mertontalks.com account.
We will then be able to update your account so that your MertonTalks subscription at Learn25.com is caught up with your current talk. Note that it's not necessary for you to send this email, but it will definitely expedite the process on our end. It may still take a couple of days to process all of your requests, but we will do so as soon as we are able. Please reach out to us if you have any trouble getting the new account activated.
On classic.mertontalks.com, no new renewals will occur after April 1st. (This was not enacted properly. We will be refunding the few renewals that happened after April 1). You will still be able to access your existing talks until April 29th. The site will be fully deactivated on April 30, 2022 and you will lose access to your talks unless you've transferred over to the MertonTalks subscription on Learn25.com.
Thank you very much. It is a pleasure to share Thomas Merton's wisdom with you.
Sincerely,
Learn25 Team