Ambassador Akbar Ahmed, Ph.D.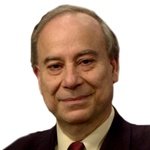 Ambassador Akbar Ahmed, Ph.D., is the Ibn Khaldun Chair of Islamic Studies at American University in Washington, D.C., and the former Pakistani High Commissioner to the U.K. and Ireland. Named "the world's leading authority on contemporary Islam" by the BBC, Ambassador Ahmed also serves as a trustee for the World Faiths Development Dialogue. Previously, he served as a Nonresident Senior Fellow at the Brookings Institution, the First Distinguished Chair of Middle East and Islamic Studies at the U.S Naval Academy, and the Iqbal Fellow (Chair of Pakistan Studies) and Fellow of Selwyn College at the University of Cambridge. He has taught as well at Harvard and Princeton Universities.

Ambassador Ahmed's numerous books, films, and documentaries have won many awards, and he is regularly interviewed on CNN, CBC, and BBC. He is the recipient of the Star of Excellence, one of Pakistan's highest honors; the 2004 Gandhi Memorial Center Peace Award; the 2007 Purpose Prize; and many other honors. In 2004, he was given the Professor of the Year Award for Washington DC by the Carnegie Foundation for the Advancement of Teaching and the Council for Advancement and Support of Education.
Praise for Ambassador Ahmed
"His voice needs to be heard, and his courage strengthened."– Elie Wiesel, Nobel Peace Laureate
"[Akbar Ahmed is] one of contemporary Islam's outstanding exponents."– Sir Jonathan Sacks, Chief Rabbi of the UK
"One of the most distinguished Muslim scholars today."– Lord George Carey, former Archbishop of Canterbury
Showing the single result