Christopher R. Fee, Ph.D.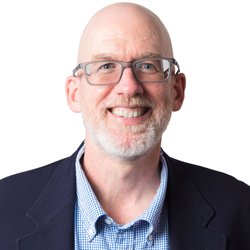 Christopher R. Fee is an expert on medieval literature. He is currently Professor of English and the Chair of the English department at Gettysburg College, where he served as the Johnson Distinguished Teaching Professor in the Humanities from 2008 to 2011. Named one of the 300 best professors in America by the Princeton Review, Dr. Fee has received a variety of honors, grants, and fellowships for his teaching and research.
Dr. Fee has written numerous articles and given presentations and lectures around the world. His books include Gods, Heroes, and Kings: The Battle for Mythic Britain; Mythology in the Middle Ages: Heroic Tales of Monsters, Magic, and Might; The Goddess: Myths of the Great Mother; and Arthur: God & Hero in Avalon. Fee is also editor of the Encyclopedia of American Myth, Legend, and Folklore and the Encyclopedia of Conspiracies & Conspiracy Theories in American History. Prof. Fee earned his Ph.D. in English Language at the University of Glasgow, Scotland, where he was a postgraduate tutor in topics including Old English, Old Norse, and historical linguistics. He is also a frequent visiting faculty member at the Danish Institute for Study Abroad in Copenhagen.
Praise for Professor Chris Fee
"Chris Fee is one of the best teachers I've ever met. His knowledge of the Middle Ages, and of the Vikings, is exhaustive. I have learned so much from him, and I know all of the listeners will too."
– Dr. Joshua Eyler, Director of the Center for Teaching Excellence and Adjunct Associate Professor of Humanities at Rice University
"Chris Fee is a tremendously engaging speaker—energetic, organized, and clear. As his students and colleagues in the academy know, Fee is deeply learned, but he wears his learning lightly. You couldn't ask for a better guide to the ancient world of Northern Europe."
– Stephen Harris, Ph.D., Professor of English at the University of Massachusetts Amherst
Showing all 7 results