Dr. Alexander J. Shaia, Ph.D.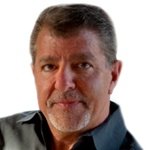 Alexander J. Shaia, Ph.D., is a pastoral theologian, spiritual director, psychologist, liturgist, former diocesan director of adult education, and professional speaker. He is the author of three books, including The Hidden Power of the Gospels: Four Questions, Four Paths, One Journey (HarperOne, 2010). Dr. Shaia is a long-time advisor to many Catholic organizations and is a speaker at the Los Angeles Religious Education Congress.
Since 1976, he has led conferences and retreats for clergy and lay, across more than fifteen Christian denominations on four continents. He is passionate about sharing a fresh narrative on the gospels––one that is grounded in tradition, yet provides meaningful answers for contemporary questions. Dr. Shaia holds a Ph.D. in Clinical Psychology from the California Institute of Integral Studies, as well as a B.A. in Cultural Anthropology from the University of Notre Dame, an M.A. in Counseling Education from the University of Alabama in Birmingham, an M.R.E. in Religious Education from Seattle University, and a graduate certificate in Pastoral Counseling from the University of Puget Sound.
Showing the single result