Dr. C. Colt Anderson, Ph.D.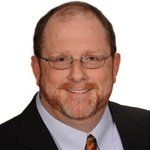 Dr. C. Colt Anderson, Ph.D., is Dean of the Graduate School of Religion at Fordham University. A church historian and theologian, his research focuses on the intersection between three areas of concern: the communication of the Gospel (evangelization), how to reform the church, and the importance of an eschatological perspective for Christian life. His publications have concentrated on ways to heal the growing divisions among members of the Catholic Church by drawing upon models of leadership from historical figures such as Gregory the Great, Peter Damian, Bernard of Clairvaux, Bonaventure, and others. Professor Anderson has focused his research on the origins of the Franciscan movement as a means to understand the important development of lay ministry in the Church. He lectures nationally on issues related to spirituality, ecclesial reform, and evangelization. After spending several years as a scriptwriter and film producer, he has tried to find ways to recover the proper place of narrative in theology as a means to communicate the Catholic tradition to contemporary people.
Professor Anderson has served as the academic dean of the Washington Theological Union, as a judge for Theological Studies, as an editorial advisor for Chicago Studies, and on the editorial board for New Theology Review. He has also been involved in the Roman Catholic/Jewish Dialogue for Ecumenical Institute of Chicago (2000-2007) and the United States Roman Catholic/Pentecostal Dialogue (2004). He is a member of the American Catholic Historical Association, Catholic Theological Society of America, American Academy of Religion, Medieval Sermon Society, Society for the Study of the Bible in the Middle Ages, and The Medieval Academy of America. Prior to joining the Union, Anderson was chosen by the Vatican to be a member of the Apostolic Visitation of the U.S. Seminaries. He is the recipient of a 2008 Catholic Press Association of the United States and Canada Book Award for history.
Showing all 2 results