Dr. Dennis Kuo, M.D.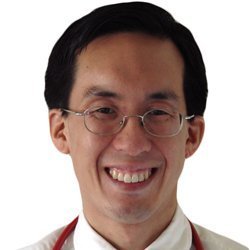 Dr. Dennis Kuo is an award-winning pediatrician and Associate Professor of Pediatrics in the Center for Applied Research and Evaluation in the Department of Pediatrics at the UAMS College of Medicine. Dr. Kuo received his medical degree from the Perelman School of Medicine at the University of Pennsylvania and completed his pediatrics residency at the University of North Carolina Hospitals. He spent several years as a physician in a general pediatrics practice before completing a general academic pediatrics fellowship at Johns Hopkins University, where he received a Master of Health Science at the Bloomberg School of Public Health.
Dr. Kuo is an expert in family-centered care, co-management of children with medical complexity, and systems of care for children with special health care needs. He has completed the Improvement Advisor program at the Institute for Healthcare Improvement and works in quality improvement in a variety of projects at Arkansas Children's Hospital and in practices around the state. Dr. Kuo is an attending physician at Arkansas Children's Hospital and is overseeing the rollout of the Patient-Centered Medical Home there. He sees patients in the Medical Home Clinic for Special Needs Children and supervises residents in the Continuity Clinic at Arkansas Children's Hospital.
Showing all 2 results