Dr. Richard Isaacson, M.D.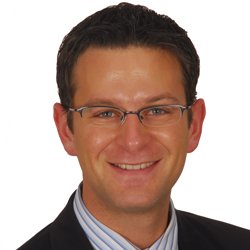 Dr. Richard Isaacson, M.D., is an award-winning professor, an Alzheimer's clinical specialist, and a leading expert on Alzheimer's prevention. He serves as Associate Professor of Neurology, Assistant Dean for Faculty Development, and Director of the Alzheimer's Prevention Clinic in the Weill Cornell Memory Disorders Program at New York–Presbyterian/Weill Cornell Medical Center. His research on neurology and medical education has been presented internationally. He is the recipient of several awards, including the 2013 Paff Award for Teaching, the highest teaching award for faculty at the University of Miami, and the 2009 AAN A.B. Baker Teacher Recognition Award from the American Academy of Neurology.
A graduate of the accelerated six-year B.A./M.D. program at the University of Missouri–Kansas City School of Medicine, he completed his medical internship at Mount Sinai Medical Center in Miami Beach and a residency in neurology at the Beth Israel Deaconess Medical Center of Harvard Medical School.
As an educator, Dr. Isaacson's career has encompassed teaching medical students, residents, fellows, and faculty, as well as  providing patient, caregiver, and community education and outreach. He serves as the Director of the Neurology Residency Training Program at Weill Cornell Medicine. Previously, he served as Vice Chair of Education and Education Director of the McKnight Brain Institute in the Department of Neurology at the University of Miami Miller School of Medicine.
 
Praise for Dr. Richard Isaacson, M.D.
"I loved working with Dr. Isaacson to develop a personalized Alzheimer's risk reduction plan. He and his team are constantly on top of the latest research which is no easy task and yet so important in this rapidly evolving area of healthcare."
– Max Lugavere, Healthcare journalist and New York Times bestselling author of Genius Foods
Showing all 2 results