Dr. Simeon Margolis, MD, Ph.D.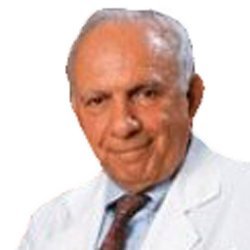 Dr. Simeon Margolis, MD, Ph.D., is an award-winning professor at the Johns Hopkins University School of Medicine, where he serves as Professor Emeritus of Medicine and Biological Chemistry. Dr. Margolis received his bachelor's, medical, and doctoral degrees from The Johns Hopkins University. After completing his internship and residency at Johns Hopkins Hospital in 1965, he was appointed as an Assistant Professor in Medicine. An expert on the prevention of coronary heart disease and the control of cholesterol metabolism, he was the Director of the Division of Endocrinology and Metabolism in the Department of Medicine at Johns Hopkins.
Dr. Margolis has been a member of various committees for the Department of Health, Education, and Welfare, including the Metabolism Study Section, General Clinical Research Centers, National Diabetes Advisory Board, and the Arteriosclerosis Specialized Centers of Research Review Committees. In addition, he has acted as a member of the Endocrinology and Metabolism Panel of the US Food and Drug Administration. A former weekly columnist for The Baltimore Sun, Dr. Margolis has served for more than 20 years as Medical Editor of The Johns Hopkins Medical Letter: Health After 50.
Showing all 2 results