Dr. Timothy P. O'Malley, Ph.D.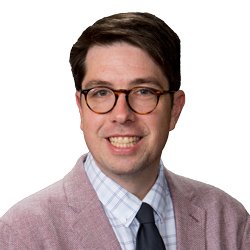 Dr. Timothy P. O'Malley, Ph.D., is an expert in the areas of liturgical and sacramental theology, catechesis, and spirituality. The director of the Notre Dame Center for Liturgy, he is also a concurrent professor in the Department of Theology at the University of Notre Dame. His publications include the books Bored Again Catholic: How the Mass Will Save Your Life (Our Sunday Visitor, 2017) and Liturgy and the New Evangelization: Practicing the Art of Self-Giving Love (Liturgical Press, 2014). He has a B.A. in Theology and Philosophy and an M.T.S. in Liturgical Studies from the University of Notre Dame, as well as a Ph.D. in Theology and Education from Boston College. In addition to being a popular teacher of undergraduate and graduate courses at Notre Dame, he has spoken at liturgical and catechetical conferences throughout the United States.
Praise for Dr. Timothy P. O'Malley
"Timothy O'Malley puts liturgical theology into conversation with the most pressing concerns parishioners feel today, especially young people. Speaking from the heart of the Church, he ranges from Augustine to questions posed by modern regular culture. You will look more deeply into the Mass after these talks."
– David W. Fagerberg, Professor, Liturgical Theology, University of Notre Dame
"I am proud to endorse Dr. Timothy P. O'Malley as a talented scholar of liturgy, faith and culture, evangelization and religious education. He is a gifted speaker with a keen sense of reading and interpreting the signs of the times. He has the ability to inspire his audience through not only his knowledge but also his witness of faith and engaging personality."
– Daniella Zsupan-Jerome, Professor of Pastoral Theology at Notre Dame
"Tim O'Malley's passion for the Mass is inspiring to his students. Deeply formed by the spirituality of the liturgy in ages past and present, Prof. O'Malley brings the riches of the Liturgy alive through his witness of teaching. I am confident that his lecture series, The Joy of the Mass will invite students to draw more closely to the font and source of the Christian life, the Mass."
– Katharine E. Harmon, Ph.D., Assistant Professor of Theology, Marian University
No products were found matching your selection.