Dr. Wendy Wright, Ph.D.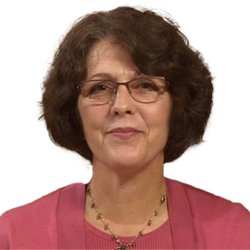 Wendy Wright is a leading expert on Salesian spirituality. A theology professor at Creighton University holds the John C. Kenefick Faculty Chair in the Humanities.
Professor Wright is a gifted author of many books, including Bond of Perfection: Jeanne de Chantal and Francois de Sales (1st ed Paulist/enhanced ed. DeSales Resource Center), Francis de Sales and Jane de Chantal: Letters of Spiritual Direction (Paulist Press Classics of Western Spirituality Series), and Francis de Sales: Introduction to the Devout Life and Treatise on the Love of God (Crossroad Spiritual Legacy Series/enhanced ed. DeSales Resource Center).
A celebrated teacher, Professor Wright regularly engages diverse audiences. For example, she teaches at several graduate ministerial programs including Creighton's Christian Spirituality Master's program and the National Methodist Academy for Spiritual Formation. She is co-host with Dr. J. O'Keefe of the Creighton University podcast "Catholic Comments".
Professor Wright specializes in the history of spirituality, family spirituality, spiritual direction and the Catholic devotional tradition.
Showing all 2 results