Fr. Frank Desiderio, C.S.P.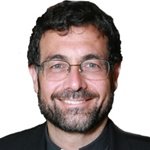 Fr. Frank Desiderio, C.S.P., is the former Chairman of the Humanitas Prize and the first consultor to the president of the Paulist Fathers. Previously, he served as the president of Paulist Productions, where he produced documentaries, movies for television, and video content for internet distribution. He was the executive producer for projects for the History Channel, ABC/ Paramount, and A&E.
Fr. Desiderio's documentary, The Big Question: A Film about Forgiveness (2009), won Best Documentary at the Breckenridge Film Festival and Santa Fe Metaphysical Film Festival. After working on this film, he began his current ministry of forgiveness and reconciliation. Holding advanced degrees in communications management and theology, he has taught courses on preaching at The Catholic University of American and Washington Theological Union, and he served as Director of Campus Ministry at the University Catholic Center at UCLA.
Showing the single result