Fr. Joseph A. Tetlow, S.J., Ph.D.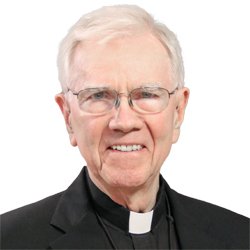 Rev. Joseph Allen Tetlow, S.J., is considered one of the world's leading experts on Ignatian spirituality and a world-renowned spiritual director. He served in Rome for 8 years as Secretariat for Ignatian Spirituality on the Jesuit General's staff. He had earlier been dean of Loyola University in New Orleans and President of the Jesuit School of Theology at Berkeley. He was associate editor of the Jesuit weekly magazine, America.
Rev. Tetlow is the former director of Montserrat Jesuit Retreat House at Lake Dallas, Texas, and he is currently professor emeritus and writer-in-residence at Saint Louis University. He received a doctorate from Brown University, and he has served on the Board of Directors of SLU, the University of Seattle, and Harvard's Institute for Educational Management. Rev. Joseph Tetlow has written numerous articles and books, including Ignatius Loyola: Spiritual Exercises, Choosing Christ in the World, and Making Choices in Christ.
Showing all 5 results