Fr. Richard Woods, O.P., Ph.D.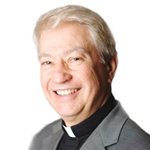 Fr. Richard Woods, O.P., Ph.D., S.T.M. is currently professor of theology at Dominican University in River Forest, IL, where he was honored with the role of Lund-Gill Chair in 2010. Other highlights of his teaching career include his professorship at Oxford University's Blackfriars Hall and his reception of the Aquinas Scholar title from the Aquinas Center of Theology at Emory University.
Having published 13 books and over 100 articles, Fr. Woods' prolific writing has spanned topics from medieval mysticism to contemporary spirituality; and his penchant for story-telling has led him to publish fictional literature, as well. The religious imagination of the Celts has informed several of his fictional and non-fictional works alike. Often, his writing has come to life in the Irish countryside itself, in the 150-year-old cottage called Dragonthorn that serves as a place of retreat for Fr. Woods.
Showing all 4 results