Fr. Thomas Keating, O.C.S.O.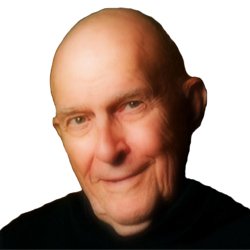 Father Thomas Keating (1923–2018) was a principal architect of centering prayer and a widely recognized pioneer of both Christian contemplative prayer and interreligious dialogue.The internationally acclaimed author of more than 30 books, Fr. Keating is best known for Open Mind, Open Heart; Fruits and Gifts of the Spirit; St. Thérèse of Lisieux: A Transformation in Christ; Manifesting God; Divine Therapy and Addiction: Centering Prayer and the Twelve Steps; and Intimacy with God: An Introduction to Centering Prayer. He was also the subject of the 2014 documentary Thomas Keating: A Rising Tide of Silence and the director of the nine-hour multimedia project Centering Prayer: A Training Course for Opening to the Presence of God.Educated at Yale and Fordham, Fr. Keating entered the Order of Cistercians of Strict Observance in 1944 and served at Trappist monasteries in Colorado and Massachusetts. He co-founded the Snowmass Interreligious Conference and Contemplative Outreach, and also presided over the Monastic Interreligious Dialogue and the Temple of Understanding. The latter gave him the Juliet Hollister Award for integrating interfaith values into places of worship.Fr. Keating passed away on October 25th, 2018, at the age of 95.
***"Photograph of Thomas Keating by WT Bryant.
Showing the single result