Matthew Andrews, Ph.D.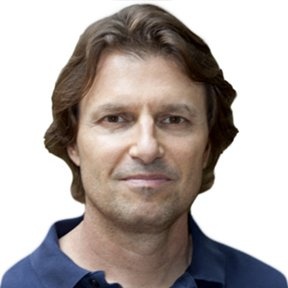 Matthew Andrews, Ph.D., one of American's best history professors, teaches at the University of North Carolina at Chapel Hill. He specializes in the intersection of sport and politics, with a particular interest in the use of sporting arenas as spaces to both bolster and protest the political order. Professor Andrews is currently working on a history of interracial boxing in the early-twentieth century, as well as a history of sports and politics in the Reagan Era. The recipient of numerous teaching awards at UNC, in 2016, 2018, and 2019, he was named UNC's "Best Professor" by the student newspaper, the Daily Tar Heel.
Praise for Matthew Andrews, Ph.D.
"Matt Andrews is a first-rate teacher and public scholar. His lectures are engaging, entertaining, and accessible, blending rigorous historical contextualization with a contagious enthusiasm for sports. He obviously loves sports, but he also challenges his students to ask important questions about the role they have played, and continue to play, in our society and culture. Regardless of your athleticism or intellectual interests, you'll never think of American sports the same way after hearing Professor Andrews teach."
–Max Owre, Professor of History, University of North Carolina at Chapel Hill
"Matt Andrews is the most exciting teacher I have ever experienced. He can fill an hour and a half class with wisdom and enthusiasm and insight without relying on notes. Dr. Andrews explains how sporting events, trends, and personalities reflect the larger social, economic, and cultural milieu in which they are embedded. Dr. Andrews has deeply enriched our understanding of the central role sports have played in illustrating American history and culture. I highly recommend you take his course."
–Jonathan Gerard, Rabbi emeritus, Temple Covenant of Peace, Easton PA
"Matt Andrews is an award-winning historian at the University of North Carolina at Chapel Hill. He creatively uses sports to teach history with a focus that includes such critical issues as race, gender and politics. In our sports obsessed society, this is a very effective way for anyone to learn critical analysis and interpretation of historical events. His lectures are well-organized and very entertaining as he seamlessly blends a wealth of sports imagery with his own insights into the subject at hand. The way you view your favorite sport will never be the same."
–Jack Bowers & Karin Nelson, Audited Matt Andrews Courses in Person
Showing the single result