Prof. Candida Moss, Ph.D.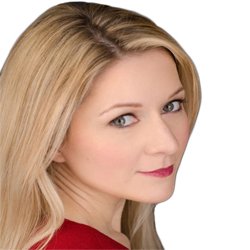 Prof. Candida Moss is Professor of New Testament and Early Christianity at the University of Notre Dame. She received her undergraduate degree in Theology from the University of Oxford (2000), an M.A. in Biblical Studies from Yale Divinity School (2002) and a Ph.D. in New Testament (2008).
Prof. Moss is the author or editor of four books and over thirty articles, including The Other Christs: Imitating Jesus in Ancient Christian Ideologies of Martyrdom (Oxford, 2010) and Ancient Christian Martyrdom (2012). She has been the recipient of grants and awards from the Woodrow Wilson Foundation, the John Templeton Foundation, and the National Endowment for the Humanities. She has consulted for, appeared in, and hosted documentaries for the National Geographic Channel, the History Channel, and the Discovery Channel and has lectured nationally and internationally at Yale, Duke, Emory, Columbia, University of Chicago, University of Oxford, University of Durham, and Von Humboldt University in Berlin, to name a few.
Showing the single result