Prof. Gabriel S. Reynolds, Ph.D.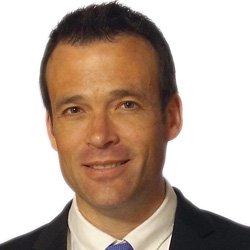 Gabriel S. Reynolds is Professor of Islamic Studies and Theology in the Department of Theology at Notre Dame, where he researches the Qur'an and Muslim-Christian relations. He received his Ph.D. in Islamic Studies from Yale University, where his dissertation, A Muslim Theologian in the Sectarian Milieu (published by Brill in 2004), won the Field Prize. He is the author of The Qur'an and Its Biblical Subtext (Routledge, 2010) and of The Emergence of Islam (Fortress, 2012), the translator of 'Abd al-Jabbar's Critique of Christian Origins (BYU, 2008), and the editor of The Qur'an in Its Historical Context (Routledge, 2008) and New Perspectives on the Qur'an: The Qur'an in Its Historical Context 2 (Routledge, 2011).
Prof. Reynolds is currently Chair of the Executive Board of the International Qur'anic Studies Association. At Notre Dame, he teaches courses on theology, Muslim/Christian Relations, and Islamic Origins. Prof. Reynolds has been a visiting professor at the Université de Saint Joseph in Lebanon and at the Université Libre de Bruxelles in Belgium, and he has lectured on the Church and Islam throughout the world, including Oxford, Cairo, Rome, Jerusalem, and Iran.
Praise for Gabriel Reynolds
"Gabriel Reynolds combines deep learning and a gift for teaching. His sympathetic but learned approach to Islam is a real grace in these times."
– Lawrence S. Cunningham, O'Brien Professor of Theology Emeritus, University of Notre Dame
"Gabriel Reynolds is an internationally renowned scholar of the Quran. His work on the relationship of early Quranic traditions to the Bible is groundbreaking and will forever alter the way in which scholars see the origins of the Islamic faith." – Gary A. Anderson, Hesburgh Professor of Catholic Theology, University of Notre Dame
"Engaging and lucid in explaining the often dauntingly complex and conflicting claims to legitimacy by Islam and Christianity, Gabriel Said Reynolds enlightens his listeners and illuminates religions' problems and promise in our increasingly dangerous and divided world."
– Rev. John I. Jenkins, C.S.C., president of the University of Notre Dame
Showing all 3 results