Prof. Nathan DeWall, Ph.D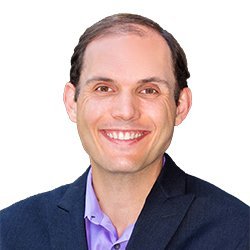 Nathan DeWall is a leading textbook author and a professor of psychology at the University of Kentucky. In 2017, the Institute for Scientific Information listed him in the top 1% of the world's cited scientists in Psychology/Psychiatry. With David G. Myers, he writes psychology textbooks for college and high school students, which reach millions of students around the world.
The recipient of numerous teaching and research awards, Prof. DeWall has more than 200 publications to his name. His research has been featured in major national and international outlets, including the New York Times, Wall Street Journal, Washington Post, LA Times, USA Today, Harvard Business Review, The Atlantic Monthly, the BBC, and The Guardian. He has appeared on Good Morning America as well as NPR's Morning Edition and All Things Considered. He writes regularly for the New York Times and Quartz, and lectures nationally and internationally—including in Hong Kong, the Netherlands, England, Greece, Hungary, Sweden, and Australia.
Praise for Nathan DeWall:
"Nathan DeWall is a fine scientist having a stellar career. His creativity, high energy, and wide-ranging curiosity have helped him make groundbreaking contributions in multiple areas. He is also a heckuva a nice guy. Everyone can learn from him."
-Roy F. Baumeister, Professor of Psychology, University of Queensland
"Who better to educate us about the science of close relationships, and its application to our own relationships, than the award-winning teacher, Nathan DeWall? DeWall is not only a prolific research psychologist, but also a skilled communicator of psychological science. He takes the bread that is baking in the ivory tower and brings it down to the street where folks can eat and savor it."
-David Myers, Professor of Psychology at Hope College
"Professor Nathan DeWall is recognized internationally as one of the most influential psychological science leaders of his generation. He is renowned for both his cutting edge research and for his teaching excellence in the classroom, in his books, and in his ongoing teaching of psychology series in the APS Observer. His ability to explain complex material in a clear and concise manner is unsurpassed."
-Craig A. Anderson, Ph.D. Distinguished Professor of Psychology at Iowa State University
Showing all 4 results