Prof. Randolph R. Cornelius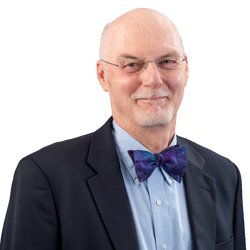 Randolph (Randy) Cornelius is an expert on human emotions and emotional expression. He is Professor of Psychological Science at Vassar College, where teaches courses in Psychological Science as well as American Studies and Environmental Studies. He is the author of The Science of Emotion: Research and Tradition in the Psychology of Emotion (Prentice-Hall, 1996) and the co-editor, with Ad Vingerhoets, of Adult Crying: A Biopsychosocial Approach (Philadelphia: Taylor and Francis, 2001).
Prof. Cornelius studies the history of research on emotions, conceptions of emotions in American popular culture, and close relationships. For several years, he has sought to understand the social functions of weeping. Studying the signal value of human tears and the effects that crying has on other people, he has been developing an evolutionary theory of weeping that focuses on tears as a type of communicative display. His forthcoming book will take up emotions and human nature.
Showing the single result