Prof. Robert J. Wicks, Psy.D.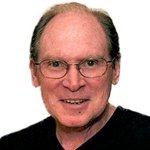 Professor Robert J. Wicks, Psy.D., is a practicing psychologist and Professor Emeritus at Loyola University Maryland. He has spoken and taught at schools of medicine throughout the country and specializes in the prevention of secondary stress and the integration of psychology and spirituality from a world religion perspective. In his clinical practice, Dr. Wicks focuses on working with psychotherapists, physicians, nurses, educators, relief workers, and persons in full-time ministry. He has visited both Cambodia and Rwanda following the turmoil in both countries to brief and support relief workers. He has also addressed the health care professionals attending to the injured Iraqi and Afghani veterans at the National Naval Medical Center and Walter Reed Army Hospital.
Dr. Wicks has served as General Editor of three series of books, and published over 40 books for both professionals and the general public. He integrates psychology and spirituality in his well-known books, videotapes and lectures on spirituality and personal growth. His works include Riding the Dragon, Touching the Holy, Crossing the Desert, Seeds of Sensitivity and Everyday Simplicity. He is the winner of multiple awards honoring both his excellence in psychology and spiritual guidance.
No products were found matching your selection.