Prof. Roy F. Baumeister, Ph.D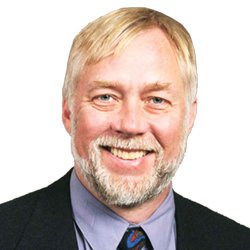 Roy F. Baumeister is one of the world's most prolific and influential psychologists. He has published over 650 scientific articles and 38 books. For his lifetime achievements, he received the 2013 William James Fellow Award, the highest award given by the Association for Psychological Science. Although Baumeister made his name with laboratory research, his recognition extends beyond the narrow confines of academia. His 2011 book Willpower: Rediscovering the Greatest Human Strength (with John Tierney) was a New York Times bestseller. He has appeared on Dateline NBC, ABC 20/20, the Discovery Channel, PBS, NPR, and countless local news shows. His work has been covered or quoted in The New York Times, The Washington Post, Wall Street Journal, Los Angeles Times, The Economist, Newsweek, TIME, Psychology Today, Self, Men's Health, Business Week, and many other outlets. Prof. Baumeister earned bachelor's and doctorate degrees from Princeton University as well as a master's degree from Duke University.
Praise for Roy Baumeister
"Roy Baumeister is a pioneer in the scientific study of the self-concept and has made a series of landmark discoveries in his decades of research. He's written hundreds of research articles and dozens of books on the subject, but now you can be in the college classroom with him. Through these engaging lectures, you will learn about yourself and human nature directly from one of the greatest social psychologists of the last 50 years."
– John Bargh, James Rowland Angell Professor of Psychology, Yale University, and author of Before You Know It: The Unconscious Reasons We Do What We Do
"Roy Baumeister has been called the greatest living social/personality psychologist. After listening to his lectures on the self, you will understand why. With awe-inspiring expertise, rigorous science, clarity of thought, and an accessible style, Baumeister will inform and inspire you with kernels of wisdom that he has garnered over a long and storied career. You will feel that you are sitting right there with him, having a fun and fascinating conversation about personality and the nature of the self."
– Sonja Lyubomirsky, Ph.D., Distinguished Professor of Psychology, University of California, Riverside, and author of The How of Happiness.
"Roy Baumeister stands out as one of the most influential psychologists of our time.  His contributions to social psychology have been remarkably broad and deep. Widely recognized as the world's leading expert on the scientific study of the self, Roy invariably takes a fresh look at basic questions about human nature and the human condition. A compelling writer and speaker, he captures the attention and imagination of scientists, students, and the broader public with a delightful combination of outstanding scholarship, deep insight, playful creativity, and contagious humor. I always make a point to hear Roy speak whenever I can, and I have yet to be disappointed. What a fun way to learn – and take home food for thought!"
– June Tangney, Ph.D., Professor of Psychology, George Mason University
Showing the single result