Professor Sidney H. Griffith, S.T.L., Ph.D.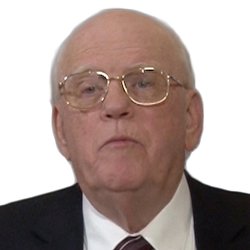 Prof. Sidney H Griffith, S.T.L., Ph.D., is an expert in Muslim-Christian relations and a lifelong reader of Thomas Merton. He is Professor of Semitic and Egyptian Languages and Literature at the Catholic University of America. He has a Ph.D. in Semitic Languages from the Catholic University of America and an M.S. in Library Sciences. In 2009, Prof. Griffith was awarded a Rumi Peace Award for his efforts in interfaith dialogue.
His book The Church in the Shadow of the Mosque: Muslims and Christians in the World of Islam (Princeton University Press, 2008) was awarded the Albert C. Outler Prize for the best book on ecumenical Church history by the American Society of Church History. He has published widely on Christian-Muslim relations, and his books include The Beginnings of Christian Theology in Arabic: Muslim-Christian Encounters in the Early Islamic Period (Ashgate, 2002) and The Bible in Arabic: The Scriptures of the 'People of the Book' in the Language of Islam (Princeton University Press, 2013). He is a member of the International Thomas Merton Society, where he has served as treasurer for several years. He has published several articles on Thomas Merton's engagement with Islamic mysticism.
Showing the single result