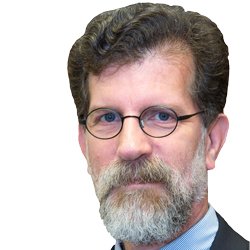 Prof. Peter A. Huff is Director of the Center for Mission and Ministry and Professor of Religious Studies at Benedictine University and an expert on ecumenism and interreligious dialogue. He is the author of
The Voice of Vatican II
(Liguori, 2012),
What Are They Saying About Fundamentalisms
? (Paulist, 2007), and
Allen Tate and the Catholic Revival
(Paulist, 1996) and he co-edited volumes:
Knowledge and Belief in America
(Cambridge University, 1995) and
Tradition and Pluralism
(University Press of America, 2008). His articles and reviews have appeared in journals such as Cross Currents, Horizons, and the Journal of the American Academy of Religion. Previously, Prof. Huff held the Besl Family Chair in Ethics/Religion and Society at Xavier University and the T. L. James Chair in Religious Studies at Centenary College of Louisiana. A 2007 Resident Scholar at the Collegeville Institute for Ecumenical and Cultural Research, he has also taught at the University of Puget Sound and Saint Anselm College. Prof. Huff received a Ph.D. in Historical Theology from Saint Louis University. A former board member of the Society for Buddhist-Christian Studies, he is active in interreligious dialogue.
Praise for Prof Peter A. Huff
"Peter Huff is one of the leading scholars advocating for responsible religious dialogue and working to make a better world. Peter is able to capture critical ideas with great precision and force. He combines excellent scholarship with an eloquent style."– Harold Kasimow, George Drake Emeritus Professor of Religious Studies, Grinnell College"Peter Huff brings an extraordinary background to the study and practice of world religions—both from his extensive research in the field and his personal experience. He knows firsthand the breadth of Roman Catholicism in America, the Evangelical Protestant traditions of the South, and the beauty of Buddhist and Hindu ways of seeking the Divine. Best of all, he invites the reader to value (and engage with) each one." – Belden C. Lane, Professor Emeritus of Theological Studies, Saint Louis University "Peter Huff consistently produces accessible, expert studies of religions in America. An engaging teacher, Huff introduces students to the entire spectrum of religious existence: beliefs, communities, rituals, and ethics. His scholarship is no different. His work encompasses and illuminates while advancing new analysis. Huff's clear presentation style belies his subjects' complexities."– Jeffrey Marlett, Professor of Religious Studies, The College of Saint Rose"Professor Peter Huff is an unusually well-rounded scholar whose educational roots go back to such diverse sources as Hans Kung and Josef Ratzinger. He is an innovative teacher and a distinguished contributor to interreligious dialogue, especially among Christians, Buddhists and Mormons."– Prof. Michael Sweeney, Xavier University