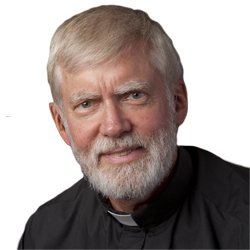 Fr. Harry J. Gensler, S.J., Ph.D., is a leading authority on Catholic philosophy, a Jesuit priest, and a Professor of Philosophy at Loyola University Chicago. He has a Ph.D. in Philosophy from the University of Michigan (1977), a Master of Divinity from Loyola University Chicago, and an M.A. in Philosophy from Wayne State University. He co-edited the first and only general
Anthology of Catholic Philosophy
, and his corresponding historical Christian Thinkers course is especially popular among Jesuit graduate students. He has published fourteen books, including
Ethics: A Contemporary Introduction
,
Introduction to Logic
, and
Ethics and the Golden Rule
, all with Routledge Press. His newest book is
Ethics and Religion
(Cambridge University Press, 2016).
Praise for Harry Gensler
"Gensler is the world's most logical, clear, and good-humored teacher of the golden rule. Gensler's super-clear and sometimes funny visual aids keep you laughing and learning. He clarifies misunderstandings and refutes cheap attacks on the rule; and he brings in practical wisdom, historical information, and diverse religious perspectives. This lecture series is not to be missed." – Jeffrey Wattles, Kent State University "Professor Harry Gensler's life-long fascination with the Golden Rule brings us works that meet the most rigorous scrutiny of philosophers and provide a simple and powerful moral tool any person can apply every day." – Leland R. Beaumont "Harry Gensler has done outstanding and extremely important work on the Golden-Rule… His work is very clear, very strongly argued, and highly original. This work is an outstanding contribution to ethical theory and has many important applications in applied/practical ethics." – Thomas Carson, Loyola University Chicago "Father Gensler is one of those rare professors and scholars who combines careful study of philosophical writing and argumentation with an astonishing capacity to communicate the results of that study to a wide and varied audience. He has studied Catholic Philosophy, through its long history, in broad detail." – Dr. James Swindal, Dean of McAnulty College, Duquesne University "Harry Gensler, S.J., is a first-rate ethicist, logician, and Catholic philosopher. His writings sparkle with clarity and conciseness in facing some of the most difficult problems of ethics, logic, and philosophy in general. They illuminate foundational issues in ways that benefit teachers, researchers, and students alike." – Paul K. Moser, Professor of Philosophy, Loyola University Chicago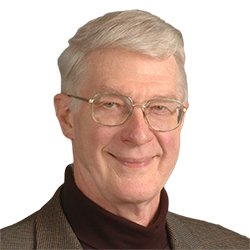 Your presenter is Fr. Joseph Godfrey, S.J., Ph.D., Professor of Philosophy at Saint Joseph's University in Philadelphia, where he holds the Joseph S. Hogan S.J. Chair in Philosophy. At Saint Joseph's, he has won teaching awards and has regularly taught courses on the philosophy of religion, atheism, ethics, logic, and the history of Greek and of medieval philosophy. A Jesuit priest, he has taught at Santa Clara University, Marquette University, Loyola University Chicago, and the Jesuit Scholasticate in Ho Chi Minh City. He has lectured internationally at such institutions as Georgetown University, Stony Brook University, La Salle University, Australian Catholic University, the United Faculty of Theology in Melbourne, and Heythrop College in London. Fr. Godfrey holds a doctorate from the University of Toronto. He is the author of
A Philosophy of Human Hope [Studies in Philosophy and Religion]
(Martinus Nijhoff, 1987) and
Trust of People, Words, and God: A Route for Philosophy of Religion
(University of Notre Dame Press, 2012). He has also written articles on Gabriel Marcel and on Josef Pieper, as well as entries for the 2012–2013
Supplement to the New Catholic Encyclopedia
and for the
Encyclopedia of Ethics
(2001).
Praise for Fr. Joseph Godfrey
"Joseph Godfrey's thinking in the philosophy of religion is unusually rich, combining a deep understanding of the tradition with the best methodologies that contemporary philosophy has to offer. The result is a clear and informed treatment of the most important issues in philosophy of religion today." – Prof. John Greco, Leonard and Elizabeth Eslick Chair in Philosophy, Saint Louis University "Joe Godfrey's works exhibit a wide-ranging and deep understanding of various philosophical traditions and periods in the history of philosophy… There are very few philosophers who are as able as Joe is to engage in significant discourse with such a wide range of philosophic figures and traditions." – John Zeis, Professor of Philosophy, Canisius College "Joe Godfrey is an accomplished philosopher of religion… His courses on atheism speak to a long-time Jesuit commitment to address the culture of unbelief by understanding it, respecting it, building on the foundations of dialogue." – Michael W. Higgins, Distinguished Professor of Catholic Thought, Sacred Heart University