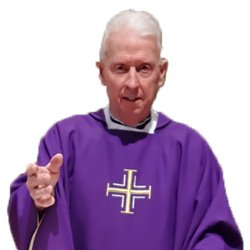 Fr. Harvey D. Egan, S.J., D.Theol., is a leading expert on Christian mysticism and the thought of Karl Rahner. He is Emeritus Professor of Systematic and Mystical Theology at Boston College, where he taught for forty years. He previously taught at the College of the Holy Cross and Santa Clara University. Fr. Egan received his doctorate of theology under the direction of Karl Rahner from Westfälische Wilhelms-Universität in Münster, Germany, and he is the recipient of the Robert H. Goddard Distinguished Alumni Award from Worcester Polytechnic Institute. He is the author of several books, including
Soundings in the Christian Mystical Tradition
(Liturgical Press, 2010),
Karl Rahner: Mystic of Everyday Life
(Crossroad, 1998),
An Anthology of Christian Mysticism
(Liturgical Press, 1991), and
Christian Mysticism: The Future of a Tradition
(Pueblo Publishing, 1984). Fr. Egan has also translated many writings by Karl Rahner, and he has published numerous articles in scholarly journals and entries in anthologies.
Praise for Fr. Harvey Egan
"I can think of no better guide to the Christian mystical tradition than Fr. Harvey Egan, S.J. Learned, prayerful, articulate, inviting and always accessible, he is among the best of teachers."– Rev. James Martin, S.J., author of
Jesus: A Pilgrimage
"Reading, and better still, praying with Karl Rahner's prayers is perhaps the best way to understand him. Let Fr. Harvey Egan, a master not only of Fr. Rahner's spirituality but also of spirituality itself, take you to this center of his life and theology and then on to its wonderful whole wide range."– Leo J. O'Donovan, S.J., President Emeritus, Georgetown University"Harvey Egan's vast knowledge of the Christian mystical tradition is impressive. Few scholars have matched the clarity of the way he introduces persons and highlights what is important in their writings. His assessments of mystics' views are always both sympathetic to them and judiciously critical of them. A great guide!"– Louis Roy, O.P., Dominican University College, Ottawa"Father Harvey J. Egan, S.J., is one of the premier interpreters of the mystical tradition on the current scene. Well-known for his many insightful studies of the mysticism of St. Ignatius of Loyola, Fr. Egan has also written on the broad history of Christian mysticism, including his impressive
Anthology of Christian Mysticism
."– Bernard McGinn, University of Chicago"There is no surer guide to Rahner the mystic than Egan. Since his definitive
The Spiritual Exercises and the Ignatian Mystical Horizon
(1976), to which Rahner contributed the Foreword, he has kept flowing a steady stream of impressive original works and wonderful translations of Rahneriana."– Andrew Tallon, Marquette University"Father Harvey Egan studied under Karl Rahner and is a world-renowned expert in Rahner's theology. But what is most exciting about Egan's approach is to reveal the mystical heart of Rahner's thought. He makes clear that for Rahner theology and spirituality are inseparable and nourish one another."– Rev. Robert Imbelli, Boston College"Harvey Egan has a profound knowledge of both Karl Rahner's theology and the Christian mystical tradition, particularly as expressed in the spirituality of Ignatius of Loyola. As such, Egan is that rare scholar who brings a critically important third dimension to his exposition of Rahner's thought: depth, clarity, coherence, integrity."– David G. Schultenover, S.J., Marquette University"Having spent decades intensively studying and writing on the thought of his teacher Karl Rahner, Fr. Harvey D. Egan, S.J., has acquired a deep appreciation of Rahner's theology, including his philosophy and spirituality, thus acquiring a perhaps unique competence to present it understandably and empathetically to an interested contemporary listener."– William J. Hoye