Prof. Everett Worthington, Ph.D.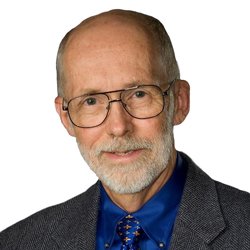 Everett Worthington, Ph.D., is a clinical psychologist, an award-winning professor emeritus at Virginia Commonwealth University, and a world-leading expert on forgiveness research. Prof. Worthington has published more than 38 books and 440 articles and scholarly chapters, mostly on forgiveness, marriage, and family topics. He actively holds workshops and gives talks internationally, in addition to maintaining a website of free resources. Formerly President of the American Psychological Association Division 36 (the Society for the Psychology of Religion and Spirituality), Prof. Worthington is a clinical fellow of the Association for Psychological Science. His awards include VCU's Award for Excellence, and the Humanitarian Award from the Association for Spiritual, Ethical, and Religious Values in Counseling. In 2016, he was named one of the State Council of Higher Education in Virginia's 13 Outstanding Professors in the Commonwealth. In 2019, he received a grant from the Templeton World Charity Foundation for his REACH forgiveness model.
Praise for Everett Worthington, Ph.D.
"Everett Worthington is not only a premier expert on the roots and fruits of forgiveness and reconciliation, but also a skilled communicator. His special gift is combining world-class expertise with exceptional skill in making that expertise accessible and interesting."
– David G. Myers Hope College, co-author of Psychology, 12th Edition
"Ev Worthington is my number one inspiration when it comes to the practical how to, the theory of, and the science around forgiveness. Ev is a role model for all. He speaks from the heart and soul and mind with a special passion for what forgiveness brings to our lives. He has uplifted a generation."
– Stephen G. Post, Ph.D., Founding Director and Professor of the Center for Medical Humanities, Compassionate Care and Bioethics, Stony Brook University School of Medicine
"Everett Worthington is a world-class scholar and educator who has made ground-breaking contributions to the field of psychology in multiple areas. But he combines those talents with the kind of personal authenticity and practical wisdom that is far too rare. His insights about forgiveness and reconciliation have depth because they have been formed through personal suffering and growth even more than the research lab."
– Dr. Steven J. Sandage, Albert and Jessie Danielsen Professor of Pastoral Psychology and Theology at Boston University
"I have often referred to Dr. Worthington as the world's leading expert on the topic of forgiveness, which is very likely true. But also, he is a kind-hearted, humble human being who lives deeply into the virtues he speaks about. Listen to his words, notice the person behind the words, and you will be inspired."
– Mark R McMinn, Ph.D., ABPP author of The Science of Virtue
"Ev Worthington is a leading authority on character strengths and virtues, integrating the approaches of psychology and religion, and is the top authority on the psychology of forgiveness. His presentations are always evidence-based, and also witty and articulate."
– Dr. Fraser Watts, Chief Research Officer and Trustee of the Cambridge Institute for Applied Psychology and Religion
"When you think world-wide of scientists who study forgiveness, Everett Worthington's name is at the top of the list. Though his research work is impeccable, he also has the uncanny ability to translate that research into language that is applicable to everyday life. If I were told I could choose only one person to listen to on the topic of forgiveness and reconciliation, that person would be Everett Worthington."
– Peter C. Hill Professor, Rosemead School of Psychology Biola University
"I see Ev Worthington as the world's leading expert in the scientific study of forgiveness. The topic of forgiveness is near and dear to his heart, and he has spent several decades conducting top-notch research in this field. He has also worked diligently to disseminate this knowledge in practical ways, through interventions and education efforts. His knowledge is in-depth, and his advice is well-reasoned and practical. You will learn a great deal from him!"
– Julie J. Exline, Ph.D., Professor of Psychology, Dept. of Psychological Sciences, Case Western Reserve University
Showing all 3 results