Prof. Jennifer Wegmann, Ph.D.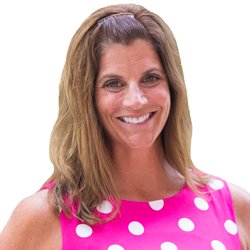 Prof. Jennifer Wegmann, Ph.D. is an expert on stress management and a faculty member in the Department of Health and Wellness Studies at Binghamton University. In 2012, the Princeton Review honored her as one of the Best 300 Professors in the United States.
During her two decades of teaching and research, Prof. Wegmann has helped numerous people effectively manage their stressors and harness their stress to lead healthier and more productive lives. She has lectured widely on stress and regularly consults with teachers and counselors to provide stress management resources to students. Her research has been accepted at the World Congress of International Public Health Conference and the American Public Health Association Conference.
Praise for Jennifer Wegmann
"Jen Wegmann is an inspirational and award winning professor—her caring and commitment is unparalleled. She takes a personal interest in each student achieving individualized wellness, and her strength is challenging people to view the potential benefits of stress through mindset change. She is masterful at linking stress mindset to many areas of wellness, and listening to her thought provoking reflections should be the first step in living well!"
– Shelley Dionne, Ph.D., Professor of Management, Binghamton University
"Jennifer Wegmann delivers some of the most inspired and engaging content on the science of stress mindset and wellness in the industry. Her work is truly motivating and it empowers people to take steps to create change in their lives."
– Sarah G. Thompson, Lecturer of Health and Wellness Studies, Decker School of Nursing, Binghamton University
Showing the single result