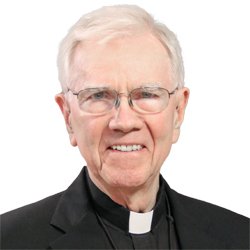 Rev. Joseph Allen Tetlow, S.J., is considered one of the world's leading experts on Ignatian spirituality and a world-renowned spiritual director. He served in Rome for 8 years as Secretariat for Ignatian Spirituality on the Jesuit General's staff. He had earlier been dean of Loyola University in New Orleans and President of the Jesuit School of Theology at Berkeley. He was associate editor of the Jesuit weekly magazine, America.
Rev. Tetlow is the former director of Montserrat Jesuit Retreat House at Lake Dallas, Texas, and he is currently professor emeritus and writer-in-residence at Saint Louis University. He received a doctorate from Brown University, and he has served on the Board of Directors of SLU, the University of Seattle, and Harvard's Institute for Educational Management. Rev. Joseph Tetlow has written numerous articles and books, including Ignatius Loyola: Spiritual Exercises, Choosing Christ in the World, and Making Choices in Christ.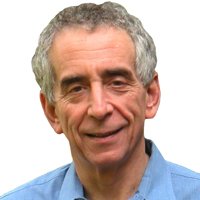 Dr. Barry Schwartz is a leading expert on decision-making, Professor Emeritus of psychology at Swarthmore College, and a visiting professor at the Haas School of Business at UC Berkeley. He joined the Swarthmore faculty in 1971 after receiving a Ph.D. from the University of Pennsylvania. Over the course of 50 years, he has published numerous works on decision-making and morality, including the books The Paradox of Choice: Why More Is Less, The Battle for Human Nature, The Costs of Living, Practical Wisdom, and Why We Work.Translated into 25 languages, Dr. Schwartz's 2004 book The Paradox of Choice was named one of the top books of the year by both Businessweek and Forbes.
Dr. Schwartz has written for publications as diverse as The New York Times, the Chronicle of Higher Education, Slate, Scientific American, The New Republic, the Harvard Business Review, and the Guardian. He has also appeared on dozens of radio shows, including NPR's Morning Edition, and he has been interviewed on Anderson Cooper 360 (on CNN), the PBS NewsHour, The Colbert Report, and CBS News Sunday Morning. A three-time speaker at the TED conference, his TED talks have more than 16 million views.
Praise for Barry Schwartz
"Barry Schwartz appears to follow his curiosity wherever it leads, and he has an eclectic and brilliant research career to show for it. On top of this, he is beloved by students for his masterful teaching. There is nobody better at communicating the most interesting theories and insights behavioral science has to offer."
– John Robert Monterosso, University of Southern California
"Barry Schwartz is a sage of science with an unparalleled perspective on the field. He is also an outstanding communicator who is great at taking complex research and making it both clear and useful. These talents complement each other auspiciously when Barry acts as a teacher. I learn from him whenever we are together."
– Don A. Moore, Haas School of Business (UC Berkeley)
"Barry Schwartz has a wonderfully deep understanding of human decision making. He also has, in his own work, made important and influential contributions to the science of choice. Now add the fact that he is an extraordinary teacher, and you'll easily see the value of this series."
– Daniel Reisberg, Reed College