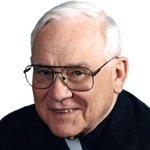 Rev. Gray (1930-2018) was a nationally recognized expert on Ignatian spirituality and served as Special Assistant to the President at Georgetown University in Washington, D.C. From 1983 to 1989, Rev. Gray was Provincial for the Detroit Province and, from 1991 to 1995, Executive Director of the Detroit Province Spirituality Team. He was an Associate Professor of Spiritual Theology at Weston School of Theology from 1977 to 1983, and he served both as Dean and as an adjunct professor in spiritual theology at the Jesuit School of Theology in Berkeley, California. During his long career, he also taught at Fordham and John Carroll Universities, Loyola University of New Orleans, and the University of Detroit Mercy. His many noteworthy publications include: An Experience in Ignatian Government and Studies in the Spirituality of the Jesuits.As a young man, Rev. Gray earned a bachelor's degree in Latin from the Society of Jesus at Milford, Ohio and a Master's degree in English from Loyola University Chicago. From there, he would go on to earn licentiates in philosophy and sacred theology from West Baden College in Indiana. From 1965 to 1968, Rev. Gray completed his doctoral studies in English as a Knapp Fellow at the University of Wisconsin, Madison.In May of 2018, Rev. Gray was involved in a car accident and subsequently succumbed to his injuries at St. Joseph Mercy Oakland in Pontiac, Michigan. He was 87 years old.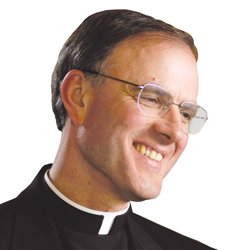 Fr. Timothy M. Gallagher, O.M.V., S.T.D., is a leading expert on Ignatian spirituality and holds the St. Ignatius Chair for Spiritual Formation at St. John Vianney Theological Seminary in Denver. He obtained his doctorate in 1983 from the Gregorian University and was ordained in 1979 as a member of the Oblates of the Virgin Mary, a religious community dedicated to retreats and spiritual formation according to the Spiritual Exercises of St. Ignatius.
Fr. Gallagher assisted in formation work for twelve years, served two terms as provincial in his own community, and taught at St. John's Seminary in Brighton, Massachusetts, and at Our Lady of Grace Seminary Residence in Boston. He is the author of eight bestselling books on the spiritual teaching of St. Ignatius of Loyola, including Discernment of Spirits: An Ignatian Guide for Everyday Living (Crossroad, 2005), Discerning the Will of God: An Ignatian Guide to Christian Decision Making (Crossroad, 2009), and An Ignatian Introduction to Prayer: Spiritual Reflections According to the Spiritual Exercises (Crossroad, 2008). Fr. Gallagher leads an extensive international ministry of retreats, spiritual direction, and teaching about the spiritual life. He is a frequent national public speaker, and his digitally recorded talks are used worldwide.