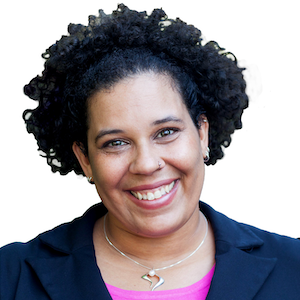 Prof. Alicia D. Simmons is an expert on the intersections of media, race, and politics in the United States. An associate professor of sociology at Colgate University, she teaches Introduction to Sociology, Media Effects, Race and Crime, and Media and Politics. Her honors include Stanford's Centennial Teaching Award and Colgate's Torch Medal for Excellence in Teaching.
Previously, she was a lecturer and postdoctoral fellow in sociology at Harvard University. She earned her Ph.D. in sociology at Stanford University.
Her research is interdisciplinary, incorporating sociology, psychology, communications, political science, and racial/ethnic studies. It is also multi-method, using surveys, experiments, and content analyses. She has been published in journals such as Social Forces, Du Bois Review, and Sociological Methodology. She is currently writing a book about news coverage of police killings of unarmed Black men.
Praise for Alicia Simmons
"With over twenty-years of collegiate teaching experience, I have seen few professors demonstrate the brilliance in teaching that Alicia Simmons has as a member of my department at Colgate University. She excels in all modes of instruction with a phenomenal level of engagement with her students. Professor Simmons also is an excellent and methodical researcher in the area of race and media. She represents the best and brightest in the field of sociology."
-Paul Lopes, Professor of Sociology, Colgate University
"Professor Alicia Simmons is a master teacher and an excellent scholar. She is dynamic, engaging, and always prioritizes student learning. You will not only learn a lot about sociology from Professor Simmons, but you will also thoroughly enjoy the experience. I definitely recommend taking a course with Professor Simmons!"
-Lynn Chin, Associate Professor of Sociology, Washington & Lee University
"Dr. Simmons is a dynamic, engaging, and insightful professor. I have seen her teach firsthand and remain inspired more than a decade later."
-Krystale Littlejohn, Assistant Professor of Sociology, University of Oregon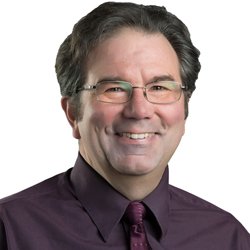 Lawrence Wichlinski, Ph.D., is an award-winning psychologist and Associate Professor of Psychology at Carleton College, where he previously served as the chair of the Department of Psychology. In 2012, he was named one of the Princeton Review's Best 300 Professors in America. His other honors include numerous grants, fellowships, and awards from institutions such as the National Science Foundation, the Hubert H. Humphrey Institute of Public Affairs, and the Howard Hughes Medical Institute.After earning an M.S. in biopsychology from Syracuse University and a Ph.D. in psychology from Southern Illinois University Carbondale, Prof. Wichlinski worked as a research health scientist at the Edward Hines, Jr., Veterans Administration Hospital. He has taught at Carleton College for almost 30 years, and he was previously a visiting professor at Macalester College.