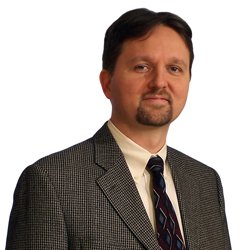 David Zachariah Flanagin, Ph.D., is Professor of Theology and Religious Studies at Saint Mary's College of California, where he teaches courses in the development of Christian thought and in biblical studies. His teaching has earned him recognition by the student body as Faculty Member of the Year. Prof. Flanagin received his doctorate in the History of Christianity from the Divinity School at the University of Chicago. He is the author of a number of articles on late-medieval ecclesiology and biblical interpretation. He is the co-editor (with Christopher M. Bellitto) of Reassessing Reform: A Historical Investigation into Church Renewal, published by Catholic University of America Press. In addition to his academic duties, he lectures frequently at churches on topics in the Bible and theology.

Praise for Zach Flanagin
"Zach Flanagin is an outstanding historian… thoroughly grounded in his material, but with special gifts as a lecturer. His works in late medieval spirituality are top-notch and I commend him for searching out the origins of this spirituality in its very beginnings."– Gerald Christianson, Professor Emeritus of Church History, Gettysburg Lutheran Seminary

"Zach Flanagin enjoys the unique combination of deep learning and clear teaching, which is why I recommended him to Now You Know Media. He can communicate complicated subjects in an accessible manner that raises the level of conversation. You will leave his courses with greater insights into church history and the spirituality that drives it." – Christopher Bellitto, Ph.D., History Department, Kean University

"He is an energetic, captivating and enthusiastic lecturer who speaks to both experienced and beginning Bible students. His knowledge and love of the Bible resonates with adults. He not only covers the history and message of each book, but always inspires his listener to find meaning and application for life today." – Nora Petersen, Director of Adult Formation at St. John Vianney Parish, CA

"I have the privilege of working closely with Professor Flanagin, who is—and I do not exaggerate—one of the most gifted writers and verbal communicators I know. His scholarship in Christian history is influential, and his classroom teaching is masterful." – Michael Barram, Ph.D., Saint Mary's College of California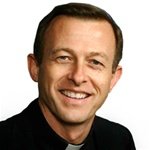 Fr. Mullen has taught full time at St. John's Seminary in Camarillo, California since 1999, when he completed his doctoral studies. A yearly speaker at the Religious Education Congress in Anaheim, CA, he has also lectured for the Little Rock Bible Study Summer Workshop, the Texas Catholic Conference, regional conferences in San Diego, Las Vegas, Reno, Boise, Fresco, Phoenix, Utah and San Diego. Ordained to the priesthood for the Archdiocese of Los Angeles, Fr. Mullen began ministry as a parish priest.