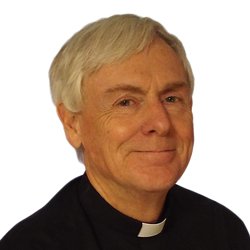 Fr. Nicholas King, S.J., is currently Lecturer in Biblical Studies at Heythrop College, University of London. Previously, he was Chair of the Catholic Biblical Association and Visiting Professor at the School of Theology and Ministry at Boston College, where he taught New Testament and Koine Greek. For 12 years, he was a lecturer in the same subjects at Oxford University. Prior to coming to Oxford, he taught in South Africa, where he served as a District Observer for its first democratic elections. He has published a new translation of the New Testament (published by Kevin Mayhew in 2008), and more recently a translation of the entire Greek Bible (available from the same publisher). He studied Classics at Oxford University at the undergraduate and postgraduate levels. He is the Provincial's Delegate for Formation for the Jesuits in Britain.
Praise for Nicholas King

"Nick King combines outstanding scholarship with wide teaching and pastoral experience in different contexts. His work reflects all that is best in contemporary biblical study, and his remarkable translation of the Bible arises from that lifetime of service."– Christopher Rowland, University of Oxford
"Fr Nicholas King is an experienced teacher of the New Testament, having been lecturing and guiding study of the New Testament at Oxford University for many years. Like his own translation of the New Testament, his teaching is always lively and original, the product not only of scholarship but also of prayer and devotional reflection. As well as being a scholar, he is also valuable as a spiritual director. – Dom Henry Wansbrough, O.S.B., University of Oxford
"Father Nicholas King, best known and admired for his fresh translation of the entire Greek Bible, has been an inspiring and much-loved teacher of biblical studies and Greek in South Africa, Oxford and most recently Boston. I warmly recommend his wisdom, spiritual insight and seasoned expertise in introducing the New Testament."– Professor Markus Bockmuehl, Keble College, Oxford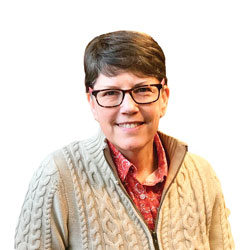 A Dominican Sister of Sinsinawa, Laurie Brink, O.P., is Professor of New Testament Studies at Catholic Theological Union in Chicago, and an associate editor of The Bible Today. An internationally-known speaker, she has presented on a variety of biblical topics in Australia, Bolivia, Israel, Jamaica, New Zealand, the Philippines, the Solomon Islands, and Trinidad & Tobago. Her most recent publications include: What does the Bible Say about Friendship (New City Press, 2019); "New Testament Archaeology," in The New Jerome Biblical Commentary (Bloomsbury T&T Clark, forthcoming); Living the Word: Scripture Reflections and Commentaries for Sundays and Holy Days Year C (Franklin Park, IL: World Library Publications, 2018); and Biblical Foundations of Spirituality. Touching a Finger to the Flame. 2nd. Ed. (Barbara E. Bowe, with contributions from Laurie Brink and John R. Barker; New York: Rowman & Littlefield, 2017).