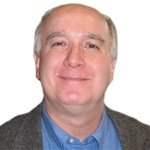 Kenneth R. Himes, O.F.M. is an Associate Professor of Theology and Past Chairman of the Department of Theology at Boston College (Chestnut Hill, MA). Prior to his move to Boston College, Fr. Himes taught courses in moral theology for many years at the Washington Theological Union (WTU).
A native of Brooklyn, NY Kenneth Himes took his solemn vows as a member of the Order of Friars Minor (Franciscans) in 1975 and was ordained to the priesthood in 1976. He received his B.A. in history from Siena College (Loudonville, NY), his M.A. in theology at the WTU, and his Ph.D. in religious ethics at Duke University (Durham, NC).
Fr. Himes is a past president of the Catholic Theological Society of America and has served as a visiting faculty member at the Divinity School of Howard University (Washington, DC) and the Graduate School of Arts and Sciences at the University of Virginia in Charlottesville. He also held the Paul McKeever Chair as a visiting faculty member at St. John?s University in New York City.
He is the co-author (with his brother Michael) of Fullness of Faith, which received the first place award for theology books from the Catholic Press Association in 1994. He also authored the popular Responses to 101 Questions on Catholic Social Teaching. He was co-editor of An Introduction to Christian Ethics and was chief editor of Modern Catholic Social Teaching: Commentaries and Interpretations. Fr. Himes has published over 75 essays in journals and books, and was an editor of New Theology Review for a decade.
A popular teacher and public speaker Professor Himes has taught courses on fundamental moral theology, the subject matter of this program, for three decades.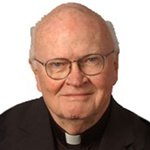 Rev. William J. Byron, S.J., Ph.D., is University Professor at Saint Joseph's University and a senior fellow at the University of Pennsylvania. He is past president of The Catholic University of America and the University of Scranton, and he served as interim president of Loyola University in New Orleans. He previously served as pastor of the Holy Trinity Catholic Church in Washington, D.C., Distinguished Professor of the Practice of Ethics at the McDonough School of Business at Georgetown University, and rector of the Georgetown Jesuit Community.
After service in the army's 508th Parachute Infantry Regiment from 1945-46, he attended Saint Joseph's University in Philadelphia for three years before entering the Jesuit order in 1950. Rev. Byron also holds a doctorate in economics from the University of Maryland, two theology degrees from Woodstock College, and a bachelor's degree, licentiate in philosophy, and a master's degree in economics from Saint Louis University.
He was the 1999 recipient of the Association of Catholic Colleges and Universities' Theodore M. Hesburgh Award for his contributions over the years to the advancement of Catholic higher education. In that same year, he received the Council of Independent Colleges' Academic Leadership Award. Rev. Byron holds 30 honorary degrees and is the author of 10 books, including Quadrangle Considerations (1989), which won the Catholic Press Association's best book award in the education category. That same association gave its first place award in the Best Essay category to his "Structural Adjustments for a Church Working Its Way through Crisis," in the Winter 2004 issue of Church magazine.