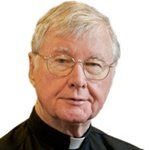 Fr. Brian McDermott, S.J. is a Catholic priest and a member of the Jesuits, the Society of Jesus. He is currently the Special Assistant to the President at Georgetown University. He previously served as Rector of the Jesuit Community, Research Professor in the Department of Theology, and Affiliate Professor in the Department of Pastoral Counseling at Loyola University Maryland. He received his doctorate in systematic theology from the University of Nijmegen, The Netherlands, in 1973. From 1973 to 2000, he was a member of the faculty of Weston Jesuit School of Theology in Cambridge, Mass., serving as academic dean for eight of those years. Fr. McDermott is the author of two books, What are They Saying About the Grace of Christ? and Word Become Flesh: Dimensions of Christology as well as numerous articles and reviews.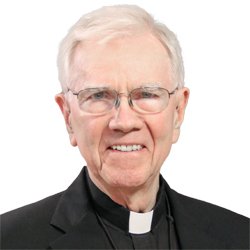 Rev. Joseph Allen Tetlow, S.J., is considered one of the world's leading experts on Ignatian spirituality and a world-renowned spiritual director. He served in Rome for 8 years as Secretariat for Ignatian Spirituality on the Jesuit General's staff. He had earlier been dean of Loyola University in New Orleans and President of the Jesuit School of Theology at Berkeley. He was associate editor of the Jesuit weekly magazine, America.
Rev. Tetlow is the former director of Montserrat Jesuit Retreat House at Lake Dallas, Texas, and he is currently professor emeritus and writer-in-residence at Saint Louis University. He received a doctorate from Brown University, and he has served on the Board of Directors of SLU, the University of Seattle, and Harvard's Institute for Educational Management. Rev. Joseph Tetlow has written numerous articles and books, including Ignatius Loyola: Spiritual Exercises, Choosing Christ in the World, and Making Choices in Christ.