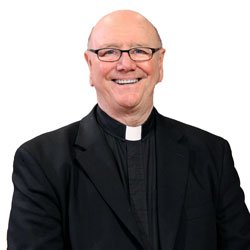 Fr. John F. Baldovin, S.J., Ph.D., is Professor of Historical and Liturgical Theology at Boston College School of Theology and Ministry. He received his B.A. from the College of the Holy Cross, an M.Div. from Weston School of Theology, and an M.A., M.Phil., and Ph.D. from Yale University. A leading expert on the Mass, Fr. Baldovin has been teaching for twenty-eight years. He is past president of the North American Academy of Liturgy, the international ecumenical Societas Liturgica, and the International Jungmann Society for Jesuits and the Liturgy.
He is the author of several books, including Bread of Life, Cup of Salvation: Understanding the Mass (Rowman and Littlefield, 2003) and Reforming the Liturgy: A Response to the Critics (Liturgical Press, 2008), and he is the co-editor of Commentary on the Order of Mass of the Roman Missal (Liturgical Press, 2011).

Praise for John Baldovin, S.J.
"Fr. John Baldovin, SJ, is a first-rate liturgical scholar and an excellent teacher… As a committed Vatican II Catholic with an ecumenical sensitivity, there is no one better than he to lead us through and into the Eucharistic source and summit of the Christian Faith." –The Rev. Maxwell E. Johnson, PhD., University of Notre Dame
"With a keen grasp of liturgical history and a profound love for the Church, Fr. John Baldovin's scholarly work and masterful teaching faithfully address some of the more contested ecclesial issues of our time and open up the iconic depths of worship 'in spirit and in truth' for a contemporary age." –Fr. Paul A. Janowiak, S.J., Jesuit School of Theology of Santa Clara (Berkeley)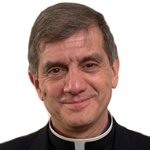 A widely known homilist and public speaker, Reverend Fragomeni teaches at Catholic Theological Union in Chicago where he is associate professor of liturgy and preaching and chairperson of the Department of Word and Worship. A Roman Catholic priest, Fr. Fragomeni completed his S.T.B in theology and M.A. in religious studies at the University of Louvain, Belgium. He earned a second M.A., a M.M. in vocal performance, and a Ph.D. in Sacramental Theology at The Catholic University of America. He has been the keynote speaker and seminar leader at many national events and his articles have appeared in many journals. His books cover a range of sacramental, spiritual, and catechetical topics. He is a member of the North American Academy of Liturgy and the Catholic Theological Society of America.