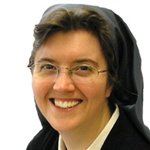 The study of spirituality has been a life-long pursuit of Kathryn J. Hermes, F.S.P. She has an M.T.S. from Weston Jesuit Center for Theological Studies and an advanced certificate in Scripture. She is the author of Surviving Depression: A Catholic Approach (now in ten languages), Making Peace with Yourself—15 Steps for Spiritual Healing, Beginning Contemplative Prayer, St. Joseph: Help for Life's Emergencies, Holding on to Hope, and other books. Hermes is a Daughter of St. Paul. She currently directs the Acquisitions Office for Pauline Book and Media Centers and Digital Publishing for the publishing house of the Daughters of St. Paul. She is a spiritual director, offers presentations on spirituality and depression, and leads retreats.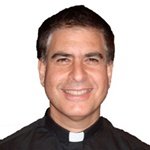 Fr. John Cecero, a Jesuit priest and clinical psychologist, is provincial of the USA Jesuits Northeast Province. For 15 years, he was an associate professor in the Department of Psychology at Fordham University, where he also served as Rector of the Jesuit Community and Director of the Center for Spirituality and Mental Health at Fordham. After receiving a Ph.D. in clinical psychology from George Washington University, he completed an internship at the Boston Veterans Affairs Hospital and a two-year postdoctoral fellowship in substance abuse treatments at Yale University's Department of Psychiatry.
Fr. Cecero researches personality assessment and the role of spirituality in mental health. He published Praying through Lifetraps: A Psycho-Spiritual Approach to Freedom (Resurrection Press, 2002). Fr. Cecero maintains a part-time clinical practice, in which he sees individuals and couples for outpatient psychotherapy.