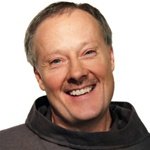 Conventual Franciscan Father Kenneth G. Davis, D.Min., has been a spiritual director for twenty-five years, and he is currently a spiritual director at Saint Joseph Seminary College in Louisiana. Fr. Davis received his M.A. from the Interamerican Theologate of Central America in San Jose, Costa Rica, and his doctorate from the Pacific School of Religion in Berkeley, CA. Previously, he was an associate professor of pastoral studies and the director of formation for Hispanic ministry at Saint Meinrad School of Theology, an assistant professor at Mundelein Seminary, and founder of the doctoral program at the Oblate School of Theology in San Antonio, TX. He is an award-winning author of over twelve books and fifty articles, and his extensive pastoral work includes training and producing materials for the International Office of RENEW. The first non-Hispanic white to serve as the president of the National Catholic Council for Hispanic ministry, he was the founding director of a pilot program for Hispanic ministry for the Archdiocese of Chicago. Among his awards is first place at the 2009 International Latino Book Award for best religious book (Misa, Mesa, Musa Volume 2, World Library Publications).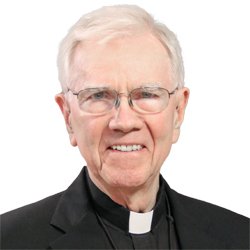 Rev. Joseph Allen Tetlow, S.J., is considered one of the world's leading experts on Ignatian spirituality and a world-renowned spiritual director. He served in Rome for 8 years as Secretariat for Ignatian Spirituality on the Jesuit General's staff. He had earlier been dean of Loyola University in New Orleans and President of the Jesuit School of Theology at Berkeley. He was associate editor of the Jesuit weekly magazine, America.
Rev. Tetlow is the former director of Montserrat Jesuit Retreat House at Lake Dallas, Texas, and he is currently professor emeritus and writer-in-residence at Saint Louis University. He received a doctorate from Brown University, and he has served on the Board of Directors of SLU, the University of Seattle, and Harvard's Institute for Educational Management. Rev. Joseph Tetlow has written numerous articles and books, including Ignatius Loyola: Spiritual Exercises, Choosing Christ in the World, and Making Choices in Christ.