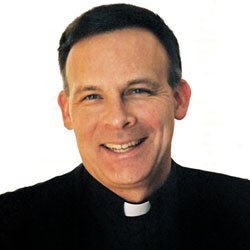 Fr. Robin Ryan, C.P., Ph.D., is an award-winning professor, theologian, celebrated author, and experienced retreat leader. A Passionist priest, he currently serves as associate professor of systematic theology and director of the Master of Arts in Theology program at Catholic Theological Union. Previously, he taught graduate theology at CTU and at Saint John's Seminary in Boston. Fr. Ryan has spent many years in retreat ministry, and he leads retreats for laity, religious, and clergy across the country. He served as the Director of Bishop Molloy Passionist Retreat House in Queens, New York, from 1996 to 2000.

Fr. Ryan is the author of numerous articles and recordings on theological and spiritual topics. He is the editor and co-author of the book Catholics on Call: Discerning a Life of Service in the Church (Liturgical Press, 2010) and the author of God and the Mystery of Human Suffering: A Theological Conversation Across the Ages (Paulist Press, 2011) and Jesus and Salvation: Soundings in the Christian Tradition and Contemporary Theology (Liturgical Press, 2015). He is also a contributor to and the English-language editor of the Diccionario de la Pásion (Madrid: San Pablo, 2015). The founding director of Catholics on Call, he regularly gives retreats for laity, religious, and priests.

Praise for Robin Ryan
"For years Robin Ryan has written and taught about Jesus Christ with great clarity, deep insight, and a pastoral heart. He places the treasures of tradition in touch with contemporary questions. Listening to him will reward the hearer with beautiful, challenging understandings of their own." – Elizabeth A. Johnson, CSJ, Distinguished Professor of Theology, Fordham University

"Robin Ryan is not only a careful and thoughtful scholar. He is a master teacher who makes crystal clear how the Bible and the tradition understand and profess Jesus of Nazareth as the Christ. Perhaps even more important, however, he is a person of faith who will inspire those who encounter him in this series to deeper faith in and commitment to Jesus themselves." – Stephen Bevans, SVD, Catholic Theological Union

"Fr. Robin Ryan's astute insights and pastoral sensibilities are clearly evident. Always with a hint of humor, Fr. Ryan brings his training as a systematic theologian and the charism of his Passionist community into conversations that matter." – Sr. Laurie Brink, O.P., Ph.D., Catholic Theological Union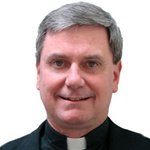 Rev. Kevin F. Burke, S.J., is the Vice President for Mission at Regis University in Colorado. Previously, he served as Executive Dean and a Professor Ordinarius on the ecclesiastical faculty of the Jesuit School of Theology on the Berkeley, California, campus of Santa Clara University. From 1997 to 2006, he was a member of the faculty of Weston Jesuit School of Theology in Cambridge, Massachusetts. His first book, The Ground beneath the Cross: The Theology of Ignacio Ellacuria (2000), focuses on the theology of a Salvadoran priest who was one of six Jesuits murdered by the Salvadoran Army in 1989 at the University of Central America along with two women co-workers. He co-edited a collection of essays entitled Love that Produces Hope: The Thought of Ignacio Ellacuria (2006) and edited a collection for the Contemporary Spiritual Masters series, Pedro Arrupe: Essential Writings (2004). Fr. Burke also co-edited a volume entitled The Ignatian Tradition with his sister, Dr. Eileen Burke-Sullivan, a professor of theology at Creighton University.