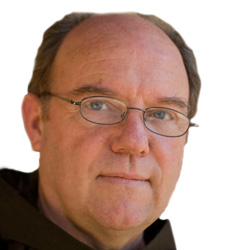 Br. William Short, O.F.M, S.T.L., S.T.D., is Professor of Christian Spirituality at the Franciscan School of Theology in Oceanside, California, where he has also served as President and Academic Dean. He was previously Professor of Christian Spirituality at the Graduate Theological Union and Director of the St. Francis Retreat Center in California. A Franciscan friar, he received a B.A. from the University of San Francisco, an M.A. in Philosophical and Systematic Theology, and the S.T.L. and S.T.D. degrees from the Gregorian University in Rome. In July of 2014, Br. Short received the 25th Franciscan Institute Medal.
Br. Short has dedicated his scholarly work to a retrieval of the Franciscan tradition of spirituality and theology. He is co-editor of the three-volume series of English translations of all the documents written by St. Francis of Assisi and his earliest biographers, Francis of Assisi: Early Documents. He has published works on the history of the Franciscan movement and its spirituality.
*Speaker Photo by Scott Anger
Praise for Bill Short
"Bill Short brings a lifetime of scholarly work combined with a lifetime of applying the principles of the Franciscan Rule of Life to his daily existence. Thus, [his presentations are] shot through with the wit and wisdom."
– Margaret Carney, OSF, President Emerita, St. Bonaventure University
"Bill Short is one of the most prolific and knowledgeable scholars of the entire Franciscan tradition as evidenced by his previous lecture series, articles, and books on the Franciscan movement. As those living in the Middle Ages would say, to listen to Bill is to sit at the feet of a Master."
– Fr. Steven J. McMichael, OFM Conv., University of Saint Thomas
"Brother Bill Short has dedicated his Franciscan life to make accessible the rich spiritual resources of the early Franciscan tradition. Through his sharp translation skills, insight, and heartfelt humor, Francis of Assisi speaks to us again today."
– J. A. Wayne Hellmann OFM Conv.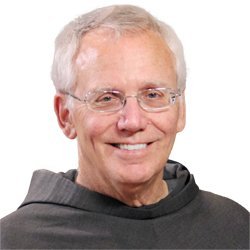 Friar J.A. Wayne Hellmann is Professor of Historical Theology at Saint Louis University, where he has also served as director of the PhD program in Historical Theology and as chair of the Department of Theological Studies. A Conventual Franciscan of the Midwestern Province of Our Lady of Consolation, he received his theological training at the Pontifical Faculty of St. Bonaventure in Rome and his doctorate from the Ludwigs-Maximilian-Universität in Munich, Germany. He served as co-editor of the three volume series, Francis of Assisi: Early Documents (New City Press, 1999-2001) and also as co-editor for the first three volumes of Studies in Early Franciscan Sources (Franciscan Institute Press, St. Bonaventure University, 2011). These latter volumes offer scholarly essays on each of the writings of Francis and of Clare. In addition, he has written numerous articles and served as an editor for the Franciscan entries found in the new edition of the New Catholic Encyclopedia. For many summers over the last years, he taught early Franciscan sources at the Franciscan Institute at St. Bonaventure, New York. Additionally, he has often lectured or conducted retreats for Franciscans in Zambia, Africa and elsewhere at home and abroad.