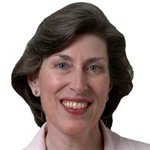 Sr. Barbara E. Reid, O.P., Ph.D., is President-Elect, Academic Dean, and Professor of New Testament Studies at Catholic Theological Union in Chicago. A Dominican sister of Grand Rapids, Sr. Reid holds a Ph.D. in Biblical Studies from The Catholic University of America, as well as an M.A. in Religious Studies and a B.A. from Aquinas College. She is immediate past President of the Catholic Biblical Association of America.
Sr. Reid is the author of Wisdom's Feast: An Invitation to Feminist Interpretation of the Scriptures (Eerdmans Press, 2016), Abiding Word: Sunday Reflections (3 volumes; Liturgical Press, 2011-2013), Taking Up the Cross: New Testament Interpretations Through Latina and Feminist Eyes (Fortress Press, 2007), The Gospel According to Matthew: New Collegeville Bible Commentary Series (Liturgical Press, 2005), Parables for Preachers (3 volumes; Liturgical Press, 1999-2001), and Choosing the Better Part? Women in the Gospel of Luke (Liturgical Press, 1996). She is general editor for a new 58-volume feminist commentary on the Bible, The Wisdom Commentary Series (Liturgical Press), of which the first three volumes appeared in November 2015. She has also led many study trips and retreats in the Holy Lands.
Praise for Barbara Reid
"With finely honed critical skills, Barbara Reid, O.P., carefully examines the biblical tradition through a lens sensitive to women's concerns." – Dianne Bergant, Catholic Theological Union
"Sr. Barbara Reid is one of the most prominent leaders in the advancement of critical studies about women in the Bible in the 21st century." – Ahida Calderón Pilarski, Ph.D., Saint Anselm College
"No one is more suited to expound the rich tradition of Women in the Bible than Barbara Reid, who has devoted many years of scholarship to this growing field of inquiry and delight." – Carolyn Osiek, RSCJ, Brite Divinity School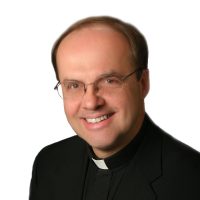 Fr. Felix Just, S.J., Ph.D., is a leading scholar on Catholicism and the New Testament. After receiving his Ph.D. in New Testament studies from Yale University, he taught at Loyola Marymount University, the University of San Francisco, and Santa Clara University. He then served for many years as Director of Biblical Ministries and Executive Director of the Loyola Institute for Spirituality in Orange, CA, and as Dean of the Lay Ecclesial Ministry and Deacon Formation programs of the Diocese of Las Vegas. He regularly teaches courses for the Ecclesia program of Mount Saint Mary's University and several Catholic Bible Institutes in California and Arizona. A member of the Jesuits West USA Province of the Society of Jesus, he currently serves as the Minister of the Loyola House Jesuit Community in San Francisco and as the Director of Jesuit Biblical Ministries. 
Fr. Just lectures widely on a variety of biblical and liturgical topics and often leads biblically based days of prayer, parish missions, retreats, and pilgrimages. A member of the editorial board for the revision of the New Testament of the New American Bible and an active member of the Catholic Biblical Association of America, he also maintains his own internationally recognized website, Catholic Resources.