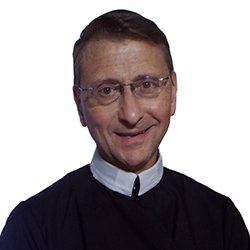 Rev. Dennis J. Billy, C.Ss.R., D.Theol., S.T.D., D.Min., holds an A.B. in English Literature from Dartmouth College, and M.R.E. and M.Div. degrees from Mt. St. Alphonsus Seminary. After his seminary training, he went on to earn a Doctor of Theology in Church History from Harvard University Divinity School, a Doctor of Sacred Theology in Spirituality from the Pontifical University of St. Thomas, a D.Min. in Spiritual Direction from the Graduate Theological Foundation, an M.A. in Medieval History from the University of Toronto, and an M.M.R.Sc. in Moral Theology from the Catholic University of Louvain in Belgium. From 1988–2008, Fr. Billy was Professor of the History of Moral Theology and Christian Spirituality at the Alphonsian Academy of the Pontifical Lateran University in Rome. From 2008–2016, he was scholar-in-residence, professor, and holder of the John Cardinal Krol Chair of Moral Theology at St. Charles Borromeo Seminary.
Praise for Rev. Dennis Billy
"Fr. Dennis Billy is an inspiring writer who communicates the Good News in a way that touches the heart. Over the years, he has consistently shown a capacity to make important classical Christian writings accessible to a wider audience. If you want to delve deeply into Christian spirituality, Fr. Billy is a trustworthy guide." – Dr. Donna Orsuto, Director, The Lay Centre at Foyer Unitas Institute
"Dennis Billy has spent years bridging the gap between spirituality and morality in academic settings ranging from undergraduate to doctoral students and in retreats to a broad spectrum of audiences. Author of numerous books and widely sought as lecturer and retreat director, Dennis will enrich and encourage any listener's own pursuit of the good life with his informative, inspirational, and engaging presentations." – Fr. Kevin O'Neil, C.Ss.R., Washington Theological Union
"Father Dennis Billy is a master teacher and expert in both the Catholic moral life and the ways of prayerful contemplation. He is a leader in the integration of theology and spirituality and speaks from a heart which abides in profound love for the Trinity and the Church. Sit at his feet for a while and be refreshed, consoled, inspired." – Deacon James Keating, Ph.D., Creighton University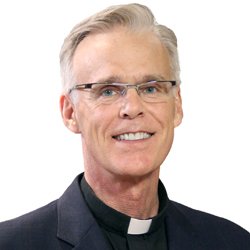 Fr. John Randall Sachs, S.J., is an expert on the doctrine of God and the theology of Karl Rahner. A Catholic priest and Jesuit, he is currently Associate Professor of Systematic Theology at Boston College School of Theology and Ministry. Fr. Sachs teaches courses on the doctrine of God, the Spiritual Exercises of St. Ignatius Loyola, theological anthropology, the theology of Karl Rahner, and creation and eschatology. He received his doctorate from the University of Tübingen (1984) and taught previously at Fairfield University (1984-86) and Weston Jesuit School of Theology (1986-2008). Father Sachs is the associate editor and member of the board of Theological Studies. His articles on theology and spirituality have appeared in Theological Studies, Gregorianum, Concilium, The Month, Supplement to the Way, and America. He is the author of The Christian Vision of Humanity: Basic Christian Anthropology (Liturgical Press). Fr. Sachs has been a retreat and spiritual director for over 35 years and is active in pastoral ministry in the Boston area.