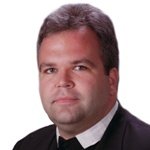 Father Philip Bochanski is a Catholic priest and a member of the Philadelphia Congregation of the Oratory of Saint Philip Neri. He received his M.A. in Theology from St. Charles Borromeo Seminary. Father Bochanski has published several books and articles on spirituality and history and serves as a peer reviewer for the Linacre Quarterly, the journal of the Catholic Medical Association. He is the co-author and editor of Our Faith-Filled Heritage: The Church of Philadelphia Bicentennial as a Diocese and The Wonderful Works of God: A Sesquicentennial History of the Franciscan Sisters of Allegany.
Throughout his priestly ministry, Father Bochanski has been active in the work of adult faith formation. He is a frequent presenter of lectures and courses at the parish and archdiocesan levels, including a course on the Church Fathers. Father Philip presently serves as Chaplain to the Holy Spirit Adoration Sisters in Philadelphia, to the Philadelphia Guild of the Catholic Medical Association, and to the Philadelphia chapter of the Courage Apostolate.
The Oratory, which Fr. Bochanski joined in 2004, is a society of apostolic life founded in Rome in 1575. The Philadelphia congregation to which Fr. Boachanski belongs is composed of secular priests who live a stable community life without vows and who dedicate themselves to the formation of the laity (especially young adults) through teaching, preaching, and the celebration of the sacraments. They are also responsible for the pastoral care of St. Francis Xavier Parish, in center-city Philadelphia.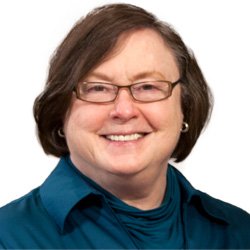 Prof. Mary Katherine Tillman is Professor Emerita in the Program of Liberal Studies at the University of Notre Dame in Indiana. On the ND faculty since 1973, she holds the university's Charles E. Sheedy Award for Excellence in Teaching (1985). She has specialized in the thought of John Henry Cardinal Newman throughout her prestigious career, during which she has taken particular interest in his theory of knowledge, views of the relations of faith and reason, and philosophy of education.
Prof. Tillman has been invited to conduct sessions on Newman—as well as related topics such as liberal education and the art of teaching—for all manner of events at academic venues in eight countries and fifteen of the United States, including the site of Newman's early career, Oxford University.
Along with many published articles on Newman, she has written the introductory commentaries on Newman's thought for his Rise and Progress of Universities and Benedictine Essays (London and Notre Dame, IN, 2001) and for his Fifteen Sermons Preached Before the University of Oxford (Notre Dame, IN, 1999). Prof. Tillman is co-editor of the Newman Studies Journal and an emerita member of the Board of the Newman Association of America. She received her doctorate in philosophy from the New School for Social Research in New York City.