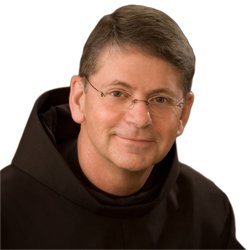 Br. Edward Coughlin, O.F.M., Ph.D., is President of Siena College and the former Vice President for Franciscan Mission at St. Bonaventure University in New York. Previously, he served as Director of the Franciscan Institute and as the Secretary of Holy Name Province. Fr. Coughlin earned a Ph.D. from Catholic University in 1975 and an M.A. from Boston College in 1981.
An expert on St. Bonaventure, Br. Coughlin wrote the introduction for, edited, and annotated volume X of the Works of St. Bonaventure: Writings on the Spiritual Life (Franciscan Institute, 2006) and served for a number of years on the editorial Board for the Bonaventure Texts Series. He has written articles for Blessed Ambiguity: Brothers in the Church, Human Development, Review for Religious, The Cord, and New Theology. Br. Coughlin lectures and has done a variety of programs in the areas of human-spiritual formation, spiritual direction, organizational development, and Franciscan spirituality. He has also served as a process and organizational consultant to a variety of religious communities.
"Brother Ed Coughlin, OFM has a unique gift for sharing the Franciscan intellectual tradition in a scholarly, yet totally accessible, manner. An engaging writer and presenter who brings primary texts into lively dialogue with 21st century questions and challenges, Brother Ed touches the imagination, mind and heart and invites the reader or listener to discover practical ways to live the wisdom of the Franciscan tradition."– Patricia Hutchison, OSF, Ed.D., Director of Neumann Institute for Franciscan Studies, Neumann University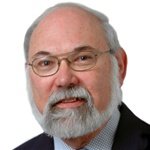 Roger Schroeder, S.V.D., is Professor of Intercultural Studies and Ministry and holder of the Bishop Francis X. Ford, MM, Chair of Catholic Missiology at Catholic Theological Union of Chicago. Drawing upon his doctorate in missiology from the Pontifical Gregorian University in Rome and six years of missionary work in Papua New Guinea, Dr. Schroeder assists others in preparing for intercultural ministry through an integration of theory and practice. He teaches the theology of mission and the history of Christianity from a global perspective. He is co-author, with Stephen Bevans, S.V.D., of Constants in Context: A Theology of Mission for Today (2004), and he is author of What is the Mission of the Church? A Guide for Catholics (2008) and Initiation and Religion: A Case Study from the Wosera of Papua New Guinea (1992). Roger Schroeder is a priest in the Society of the Divine Word.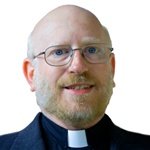 Thomas Massaro, S.J., Ph.D., is Professor of Moral Theology at the Santa Clara University Jesuit School of Theology (JST) in Berkeley, CA. He resumed classroom teaching in the fall of 2017 after serving for four years as Dean of JST.
Fr. Massaro entered the Society of Jesus immediately upon graduation from Amherst College. He earned his doctorate in Christian social ethics from Emory University and taught for 15 years at the Boston College School of Theology and Ministry and its predecessor, Weston Jesuit School of Theology in Cambridge.
His teaching and research interests include Catholic social ethics, theories of economic justice, sociology of religion and the history of Christian political thought. Besides teaching courses on many aspects of Catholic social teaching and the role of religion in public life, Fr. Massaro seeks to maintain a commitment to hands-on social activism. He is a founding member of Catholic Scholars for Worker Justice as well as an active member of two professional societies: the Society of Christian Ethics and the Catholic Theological Society of America.
Fr. Massaro is the author of Living Justice: Catholic Social Teaching in Action, originally published in 2000 and now in its third edition. From 2009 to 2013, he wrote a column in America magazine.