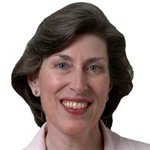 Sr. Barbara E. Reid, O.P., Ph.D., is President-Elect, Academic Dean, and Professor of New Testament Studies at Catholic Theological Union in Chicago. A Dominican sister of Grand Rapids, Sr. Reid holds a Ph.D. in Biblical Studies from The Catholic University of America, as well as an M.A. in Religious Studies and a B.A. from Aquinas College. She is immediate past President of the Catholic Biblical Association of America.
Sr. Reid is the author of Wisdom's Feast: An Invitation to Feminist Interpretation of the Scriptures (Eerdmans Press, 2016), Abiding Word: Sunday Reflections (3 volumes; Liturgical Press, 2011-2013), Taking Up the Cross: New Testament Interpretations Through Latina and Feminist Eyes (Fortress Press, 2007), The Gospel According to Matthew: New Collegeville Bible Commentary Series (Liturgical Press, 2005), Parables for Preachers (3 volumes; Liturgical Press, 1999-2001), and Choosing the Better Part? Women in the Gospel of Luke (Liturgical Press, 1996). She is general editor for a new 58-volume feminist commentary on the Bible, The Wisdom Commentary Series (Liturgical Press), of which the first three volumes appeared in November 2015. She has also led many study trips and retreats in the Holy Lands.
Praise for Barbara Reid
"With finely honed critical skills, Barbara Reid, O.P., carefully examines the biblical tradition through a lens sensitive to women's concerns." – Dianne Bergant, Catholic Theological Union
"Sr. Barbara Reid is one of the most prominent leaders in the advancement of critical studies about women in the Bible in the 21st century." – Ahida Calderón Pilarski, Ph.D., Saint Anselm College
"No one is more suited to expound the rich tradition of Women in the Bible than Barbara Reid, who has devoted many years of scholarship to this growing field of inquiry and delight." – Carolyn Osiek, RSCJ, Brite Divinity School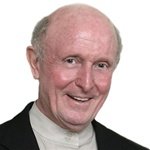 Father Michael Crosby was a Capuchin Franciscan. He lived in community with other friars in a downtown Milwaukee parish that serves the urban poor, homeless, and marginalized.

Since 1973, Fr. Crosby was a pioneer among Catholics in promoting corporate reform through socially responsible investing. He was influential in getting Catholics to work with the Protestant and Jewish communities in this effort at the Interfaith Center on Corporate Responsibility (ICCR).

Fr. Crosby's preaching and writing on contemporary biblical discipleship took him around the world. Toward this end he gave retreats, workshops and parish missions. He wrote seventeen books, including Spirituality of the Beatitudes: Matthew's Vision for the Church in an Unjust World (Orbis, 1981), which has had more than 20 printings. Many of his books received awards from the Catholic Press Association of Canada and the United States, including a first place award for Can Religious Life Be Prophetic? and a second place award for Finding Francis, Following Christ (Orbis, 2007). Fr. Crosby was also the author of Fruits of the Spirit: Pauline Mysticism for the Church Today (Orbis, 2015), Repair My House: Becoming a "Kindom" Catholic (Orbis, 2012), and The Paradox of Power: Moving from Control to Compassion in a Violent World (Crossroads, 2008) and Spirituality of the Beatitudes (Orbis, 2005).