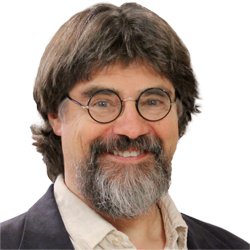 David W. Fagerberg is Professor of Liturgical Studies in the Department of Theology at the University of Notre Dame, and senior advisor to the Notre Dame Center for Liturgy after serving six years as director. He holds a Ph.D. from Yale University and an S.T.M. from Yale Divinity School.
His work explores how the Church's lex credendi (law of belief) is founded upon the Church's lex orandi (law of prayer). This brings him into the fields of liturgy, sacraments, Eastern Orthodoxy, linguistic philosophy, and liturgical theology. He has published articles in academic journals, theological handbooks, and popular magazines. He is the author of What Is Liturgical Theology? (1992), The Size of Chesterton's Catholicism (1998), and Theologia Prima (2003). Forthcoming are On Liturgical Asceticism, The Center Holds (a collection of his essays on liturgical theology), and Chesterton Is Everywhere (a collection of his essays from Gilbert Magazine).
He has been teaching an extraordinarily popular course on C. S. Lewis to undergraduate students at Notre Dame for the last six years.