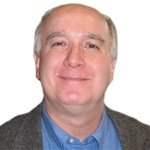 Kenneth R. Himes, O.F.M. is an Associate Professor of Theology and Past Chairman of the Department of Theology at Boston College (Chestnut Hill, MA). Prior to his move to Boston College, Fr. Himes taught courses in moral theology for many years at the Washington Theological Union (WTU).
A native of Brooklyn, NY Kenneth Himes took his solemn vows as a member of the Order of Friars Minor (Franciscans) in 1975 and was ordained to the priesthood in 1976. He received his B.A. in history from Siena College (Loudonville, NY), his M.A. in theology at the WTU, and his Ph.D. in religious ethics at Duke University (Durham, NC).
Fr. Himes is a past president of the Catholic Theological Society of America and has served as a visiting faculty member at the Divinity School of Howard University (Washington, DC) and the Graduate School of Arts and Sciences at the University of Virginia in Charlottesville. He also held the Paul McKeever Chair as a visiting faculty member at St. John?s University in New York City.
He is the co-author (with his brother Michael) of Fullness of Faith, which received the first place award for theology books from the Catholic Press Association in 1994. He also authored the popular Responses to 101 Questions on Catholic Social Teaching. He was co-editor of An Introduction to Christian Ethics and was chief editor of Modern Catholic Social Teaching: Commentaries and Interpretations. Fr. Himes has published over 75 essays in journals and books, and was an editor of New Theology Review for a decade.
A popular teacher and public speaker Professor Himes has taught courses on fundamental moral theology, the subject matter of this program, for three decades.