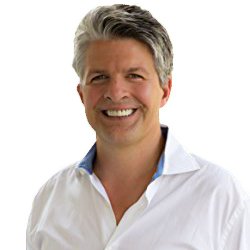 Peter S. Carmichael is the Fluhrer Professor of Civil War Studies and the Director of the Civil War Institute at Gettysburg College. He is an expert on 19th-century US history, Civil War and Reconstruction, southern history, public history, and cultural history.
Prof. Carmichael is the author of Lee's Young Artillerist: William R. J. Pegram (1995), The Last Generation: Young Virginians in Peace, War, and Reunion (2005) and The War for the Common Soldier (2018), which was published as part of the Littlefield History of the Civil War Era series.
Prof. Carmichael also writes articles and gives talks for both scholarly and popular audiences. He has recently appeared on PBS's Robert E. Lee documentary (part of the American Experience series) as well as on the Emmy-nominated TV show Who Do You Think You Are?
Praise for Peter Carmichael:
"Peter Carmichael is one of the country's leading Civil War historians.  He knows the conflict – from the landscape of the battlefields to the politics that governed it – better than anyone and he conveys history with an infectious enthusiasm.  Listeners will be richly rewarded by time spent with him."
– Aaron Sheehan-Dean, Chair of the History Department at Louisiana State University
"Peter Carmichael has made a significant mark in the field of Civil War studies. His splendid body of published work, extensive experience with non-academic audiences of various kinds, and editorial role with other scholars' books all speak to his influence and reach. His course should find a wide and appreciative audience."
– Gary W. Gallagher, John L. Nau III Professor Emeritus, University of Virginia
"Peter Carmichael is one of the nation's most distinguished teachers and scholars of the Civil War era. His depth of knowledge is extraordinary–and his passion for the subject is infectious. He is a uniquely spellbinding writer and speaker who leaves his audiences with little doubt about the importance of learning about this tumultuous era in our nation's history."
– Amy Murrell Taylor, Professor of History, University of Kentucky
"Peter Carmichael is one of the leading scholars of the Civil War. The director of Gettysburg College's Civil War Institute, he is beloved by students and popular audiences alike for his ability to convey even the war's harshest topics in the most compelling ways. He is enthusiastic, knowledgeable, and engaging – a true gem among Civil War historians."
– Caroline E. Janney, Professor in the History of the American Civil War, University of Virginia
"Peter Carmichael is one of the most engaging and inventive historians of the American Civil War, full of energy and insight.  He's a wonderful speaker and teacher."
– Edward L. Ayers, President Emeritus University of Richmond
"Pete Carmichael is an exemplary Civil War historian.  He possesses a combination of wide-ranging knowledge and research, original thinking, clear writing, charismatic teaching, and the ability to bring together academic and public historians.  His work –  in the form of scholarly books and visionary conferences – is well-known among Civil War experts and enthusiasts across the United States."
– Dr. Lorien Foote, Patricia & Bookman Peters Professor in History at Texas A&M University