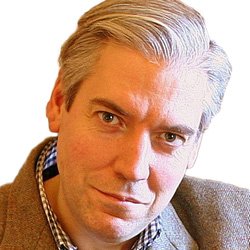 Dr. Tim Mawson, D.Phil., is an expert on the philosophy of religion and the Edgar Jones Fellow in Philosophy at St Peter's College, the University of Oxford, where he is a member of both the Philosophy and Theology Faculties. He completed his undergraduate and graduate studies at Oxford, first at St Peter's College and then at the Queen's College. Dr. Mawson is the author of three books: Belief in God (Oxford University Press, 2005), Free Will: A Guide for the Perplexed (Continuum, 2011), and God and the Meanings of Life (Bloomsbury, 2016). He has also written numerous book chapters and articles in such journals as Philosophy, Religious Studies, and Think.
Praise for Dr. Tim Mawson
"Tim Mawson marries mastery of the meaning-of-life literature with a sober, sane, sensible approach to the question(s) and one of the best senses of humor in the philosophy profession."
– Brian Leftlow, Nolloth Professor of the Philosophy of the Christian Religion, University of Oxford
"Tim Mawson is a distinguished analytic philosopher of religion, and his previous book on the meaning of life is an impressive contribution to the literature on this topic, and is notable for its energetic and meticulous argumentation."
– John Cottingham, Professor Emeritus of Philosophy at Reading University and Honorary Fellow of St John's College Oxford.