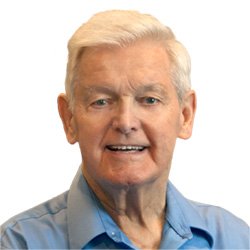 Keith J. Egan is the former President of the Carmelite Institute (2007—2012) and the current Aquinas Chair in Catholic Theology Emeritus at Saint Mary's College, where, in 1984, he founded the college's Center for Spirituality. Dr. Egan's doctorate is from the University of Cambridge, England. He lectures widely and has published extensively on Christian spirituality and mysticism as well as on Carmelite spirituality to audiences in North America, Ireland, England and Rome. Dr. Egan has been a charter lecturer of the North American Carmelite Forum and a corresponding fellow of the Institutum Carmelitanum in Rome.
Praise for Professor Keith J. Egan
"I found Keith Egan's tapes on Teresa easy to grasp, a summons to further study, and most of all a firm but gentle invitation to deeper prayer. Particularly, I loved his concise yet profound explanation of Teresa's Prayer of Recollection."– Fr. Tracy O'Sullivan, O. Carm., Pastor Emeritus, St. Raphael Parish, Los Angeles"In our formation classes for new members, we have used Prof. Keith Egan's DVDs of Come, Pray with Carmel. We have found his lectures perfect for an overview of Carmel's tradition of prayer. It made us want to look further into the history of Carmel and all of the traditions that have led us to where we are today. His personal comments were insightful as our new member loved what he said about prayer being leisure for God. The study guide also helped her to ask questions after we watched the DVD."– Sister Carol Sachse, O.C.D.