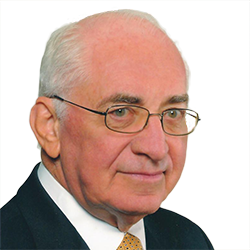 Prof. John T. Conroy, Jr., received his doctorate in Theology from the University of Notre Dame in 2008. His focus of studies was in Hellenistic Judaism and Christian Origins.
He has published in Studia Philonica Annual, and he has taught courses focusing on both the Hebrew Scriptures and the New Testament at the Rice School for Pastoral Ministry, in conjunction with Barry University. Prof. Conroy has been active in the Catholic-Jewish Dialogue of Collier County, Florida, and other venues.
Praise for Jack Conroy
"Jack Conroy is a fine New Testament scholar, a gifted teacher, and a dedicated Catholic. These lectures combine faith and scholarship in clear and compelling presentations. They are a breath of fresh air for any who are interested in the parables." – Gregory E. Sterling, Ph.D., The Reverend Henry L. Slack Dean and Lillian Claus Professor of New Testament, Yale Divinity School
"Andrea Molinari and Jack Conroy, who have worked together for several years, collaborate in this series of lectures to breathe new life into the parables of Jesus. The message of the parables becomes as grasping as it once was." – Rev. Raymond F. Collins, Visiting Scholar, Department of Religious Studies, Brown University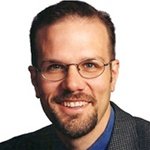 Prof. Andrea Lorenzo Molinari received his Ph.D. in New Testament and Early Christianity from Marquette University in 1996. He spent a combined twelve and half years teaching for Creighton University and Barry University.
Prof. Molinari's theological writings include five books: The Acts of Peter and the Twelve Apostles (2000); 'I never knew the man': The Coptic Act of Peter (2000); Climbing the Dragon's Ladder: The Martyrdom of Perpetua and Felicitas (2006); Romans and Christians A.D. 64 (2009); and the forthcoming The Shepherd: Apokatastasis. In addition, he has published numerous articles on early Christianity, as well as a variety of popular theological pieces. Other media projects include two audio courses from Now You Know Media, The Apostles and Arrayed in Crimson: Martyrdom and Persecution in the Early Church, and a program with BBC/ Discovery titled Peter, Jesus' Fisherman.
Praise for Andrea Molinari
"Andrea Molinari and Jack Conroy, who have worked together for several years, collaborate in this series of lectures to breathe new life into the parables of Jesus. The message of the parables becomes as grasping as it once was."
– Rev. Raymond F. Collins,
Visiting Scholar, Department of Religious Studies, Brown University